Greasy fast food chicken gets a healthy makeover! These crispy oven-fried chicken fingers are perfect for your next weeknight meal. They are a healthier option that will please the pickiest kid.
4 Servings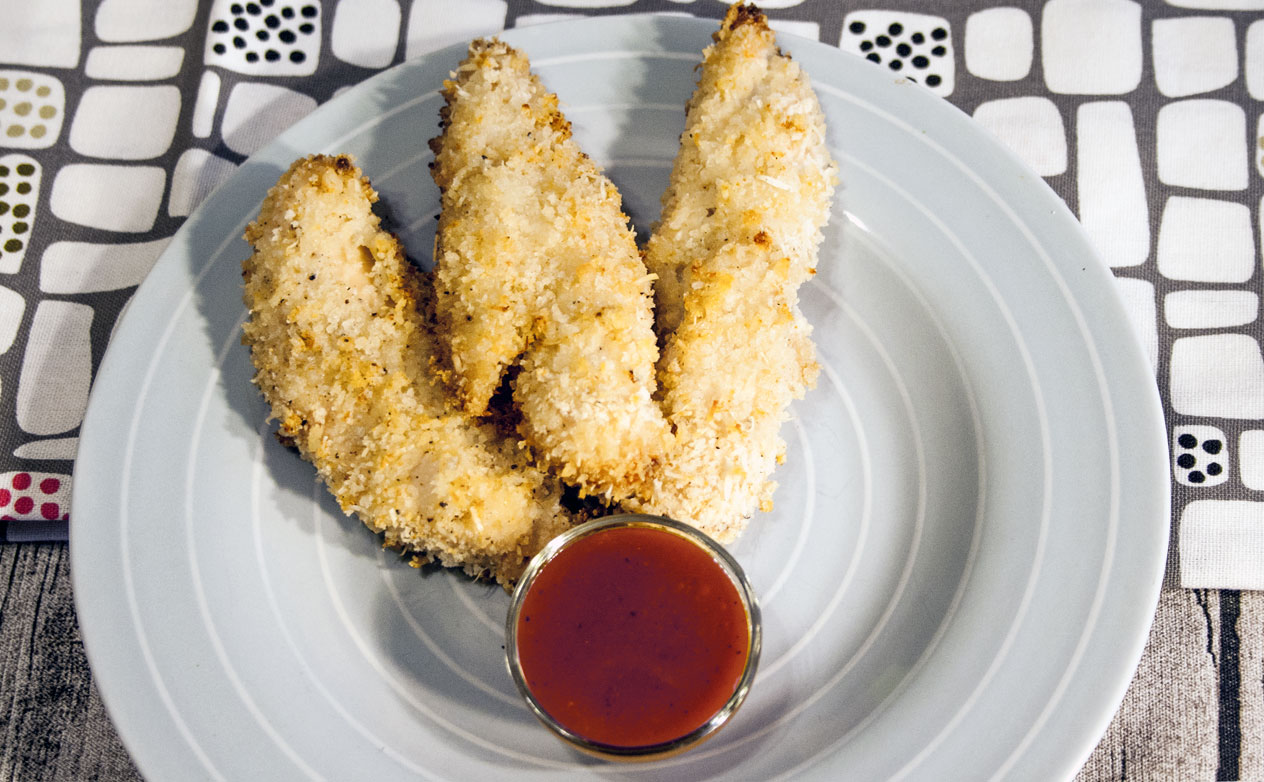 Ingredients:
1 pound chicken tenders
1 cup buttermilk
1 cup Panko breadcrumbs (also called Japanese breadcrumbs)
1/3 cup shredded Parmesan cheese
Salt and pepper to taste
2 tablespoons butter, melted
Method:
Place chicken in a zip top gallon size bag. Pour the buttermilk in the bag and evenly distribute it over the chicken. Push the air out of the bag and seal. Let the chicken soak in the buttermilk for 15 to 30 minutes in the refrigerator.
Preheat oven to 425 degrees. Line a baking sheet with parchment paper or coat with cooking spray.
Combine Panko, Parmesan, salt and pepper in a pie dish or other container. Dredge chicken tenders in the breadcrumb mixture until they are evenly coated. Place the breaded chicken on the baking sheet. Drizzle each piece of chicken with melted butter.
Bake chicken for 15-20 minutes, until golden brown.
Serve with your favorite dipping sauce or lemon wedges.
Chef's Notes:
This easy weeknight recipe has everything your kids love about chicken fingers with less guilt. Oven-baked to crispy perfection, they are sure to be a hit with everyone (adults included).