No-bake cookies are pretty standard, but the secret to the best consistency is in how long you boil.
2-3 Dozen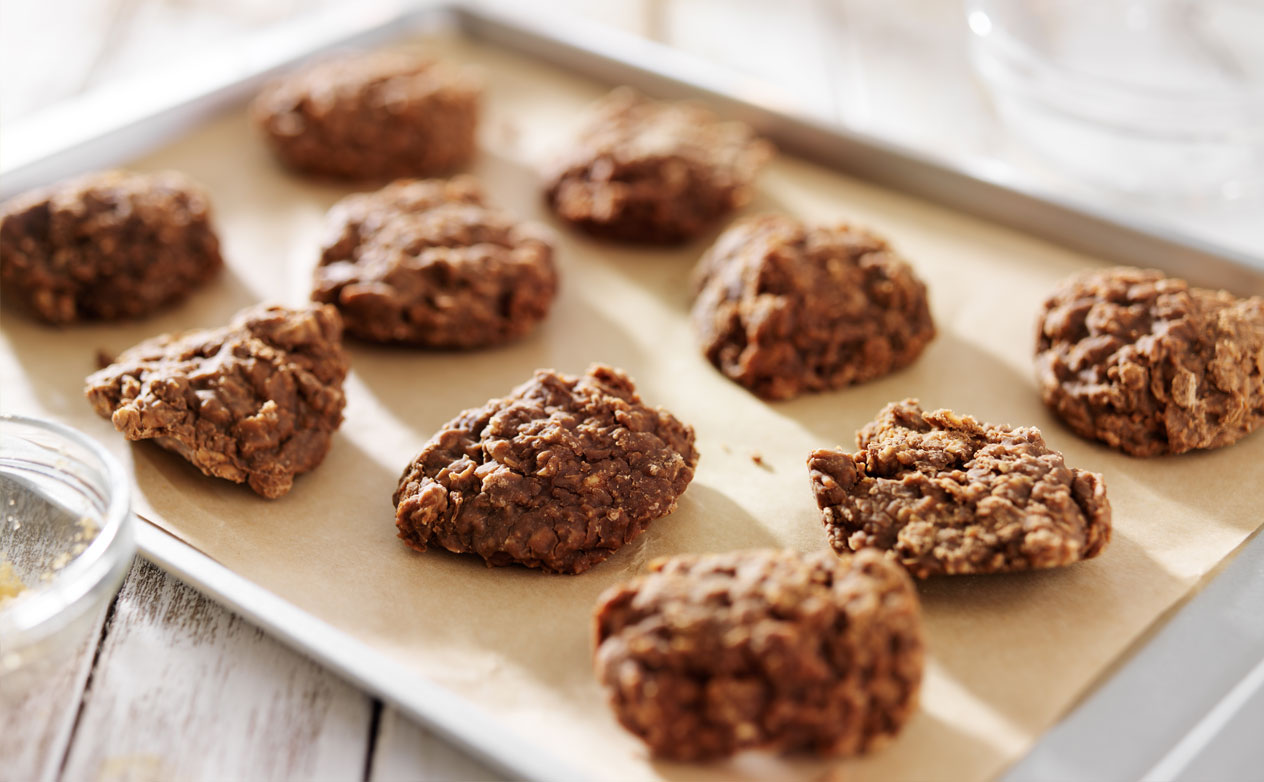 Ingredients:
1 stick butter
2 cups sugar
1/2 cup milk
1/4 cup cocoa
1/2 cup peanut butter
1 teaspoon vanilla
3 cups quick-cook oats
Method:
Bring butter, sugar, milk and cocoa to a boil, stirring constantly. Then allow a full boil for 90 seconds (that's the secret!).
Remove from heat, and stir in the peanut butter and vanilla.
Then slowly stir in oats.
Drop spoonfuls onto parchment paper, and allow to cool. Once cooled, they pop right off the paper without sticking.
Ta-dah! Perfect no-bake cookies like my mammaw used to make.