Spinach and Artichoke Dip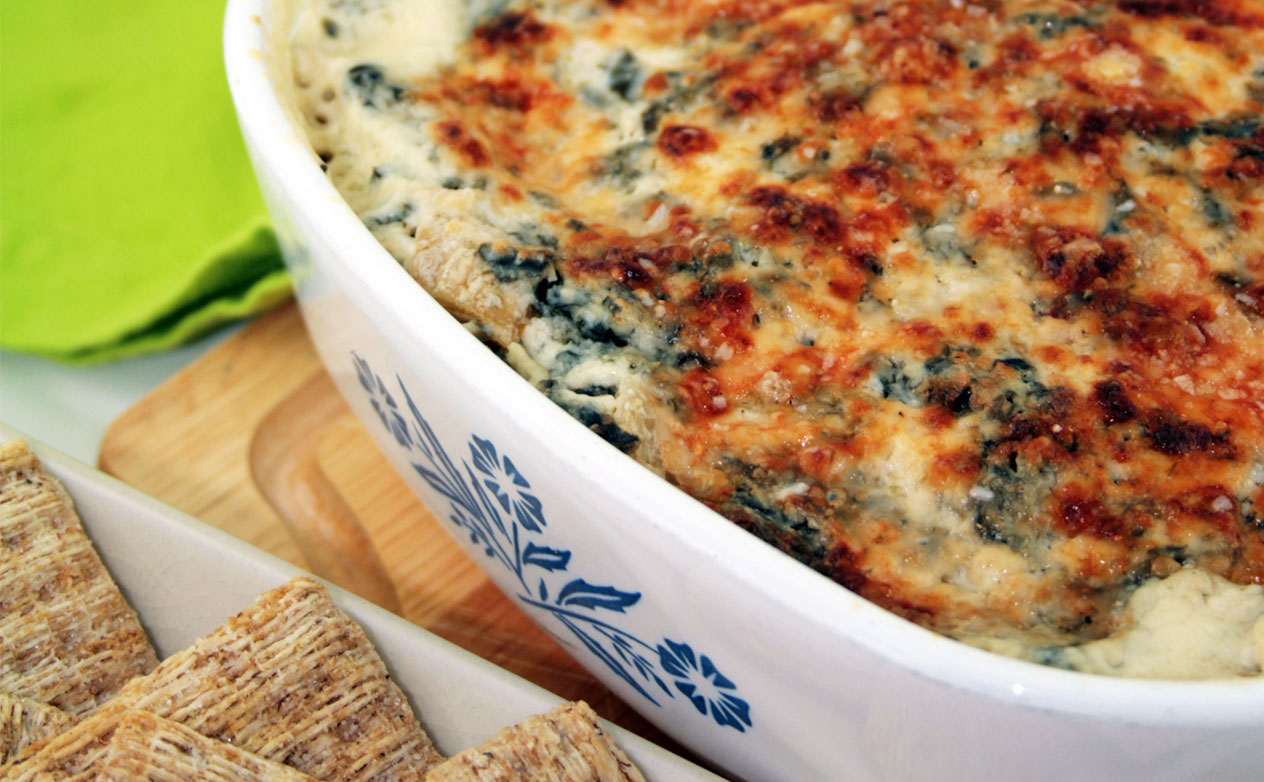 Ingredients:
1 8-oz. package cream cheese, softened
4 tablespoons butter, softened
2 tablespoons mayonnaise
6 tablespoons milk
1 14-oz. can artichoke hearts, drained
2 10-oz. packages frozen chopped
spinach, thawed and drained
1/3 cup grated Parmesan cheese
Dash pepper
Method:
Preheat oven to 350 degrees F.
In a medium mixing bowl, combine cream cheese, butter and mayonnaise. Beat with an electric mixer for about 2 minutes until light and fluffy.
Gradually beat in milk.
In a 2-quart casserole, place the artichokes. Spoon spinach evenly over artichokes. Spread cream cheese mixture over spinach. Sprinkle with Parmesan cheese and pepper.
Bake for 25 to 30 minutes until top is lightly browned.