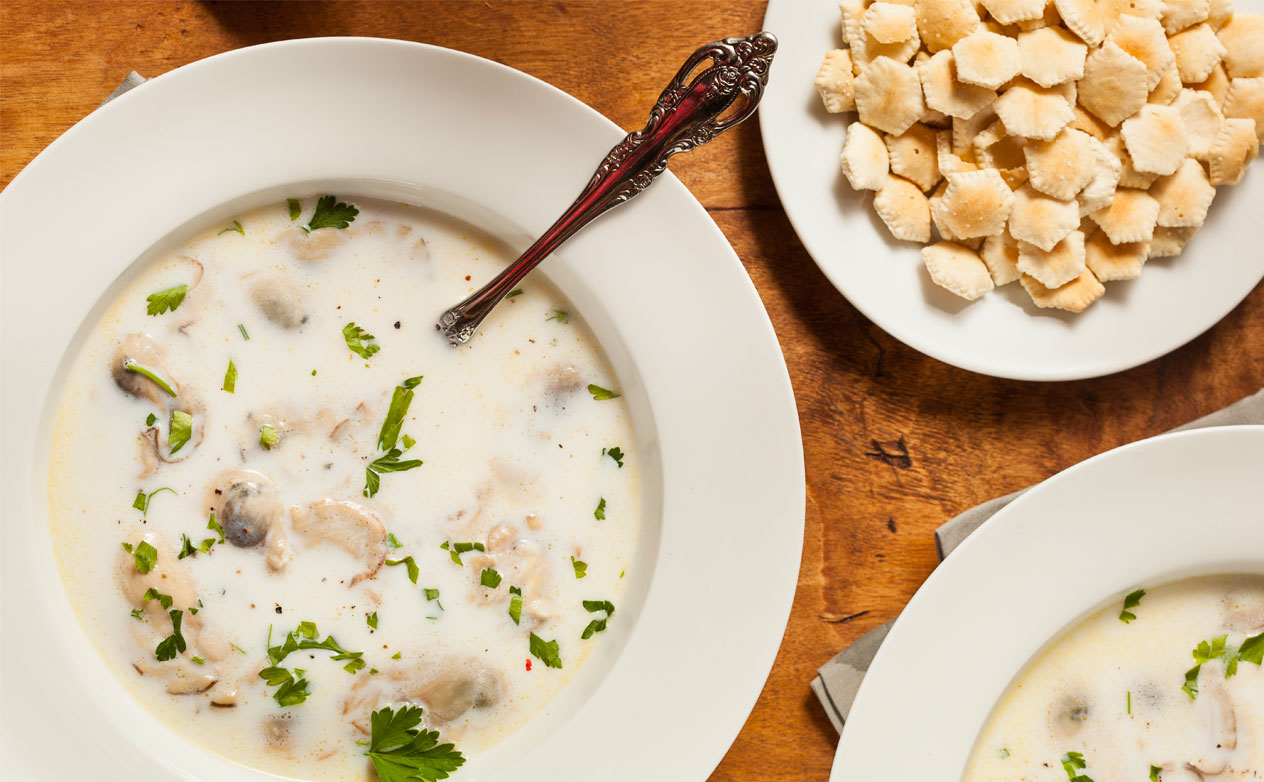 Ingredients:
1 stalk celery, chopped
1 medium onion chopped
2 large potatoes, peeled and diced
2 cups chicken broth
1/2 cup butter
1/2 cup flour
2 cups half and half
1/2 teaspoon salt
1/2 teaspoon pepper
1/2 teaspoon dried thyme
2 small cans (approximately 4 ounces) chopped clams
Method:
Place celery, onion and potatoes in a large saucepan.
Add chicken broth, cover and cook over medium heat for about 20 minutes, until vegetables are tender.
In another medium saucepan, melt butter over low heat.
Using a whisk or spoon, stir in flour to make a smooth paste.
Gradually add half and half, stirring until well blended after each addition.
Heat on medium high heat, stirring constantly until mixture becomes thick.
Remove from heat immediately and stir in salt, pepper and thyme.
Add this to the chicken broth mixture.
Add clams and stir well.