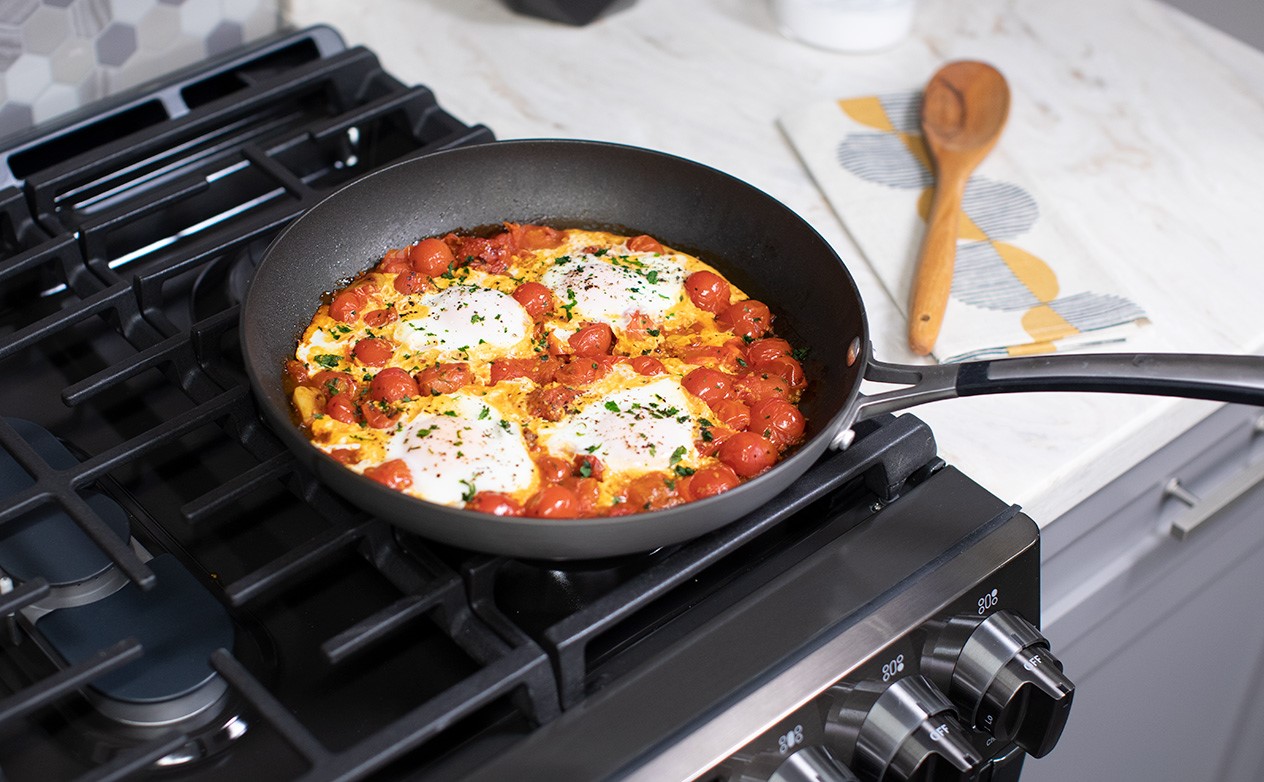 4 Servings
15 Minutes
Print
Ingredients:
1 tablespoon olive oil
4 garlic cloves, smashed
Kosher salt, freshly ground pepper
½ teaspoon crushed red pepper flakes
2 cups cherry tomatoes
4 large eggs
Handful of basil leaves
Method:
Heat oil in a medium skillet over medium-high. When it just starts to shimmer, add garlic and season with kosher salt and black pepper. Cook, stirring constantly, until garlic is just turning golden around the edges, about 2 minutes. Stir in red pepper flakes, then add tomatoes and cook, tossing occasionally, until tomatoes look plumped and some of the skins start to split, about 2 minutes.
Reduce heat to medium. Cover pan and cook, stirring tomatoes every couple of minutes and lightly smashing them with a wooden spoon, until mixture is thick but the tomatoes still have some shape, about 5–7 minutes.
With the back of a spoon, make 4 wells in the tomato sauce. Gently crack an egg into each well. Season eggs with salt and pepper. Place the lid on the pan and cook until whites of eggs are just set, 3-5 minutes. Top with fresh herbs and serve immediately.