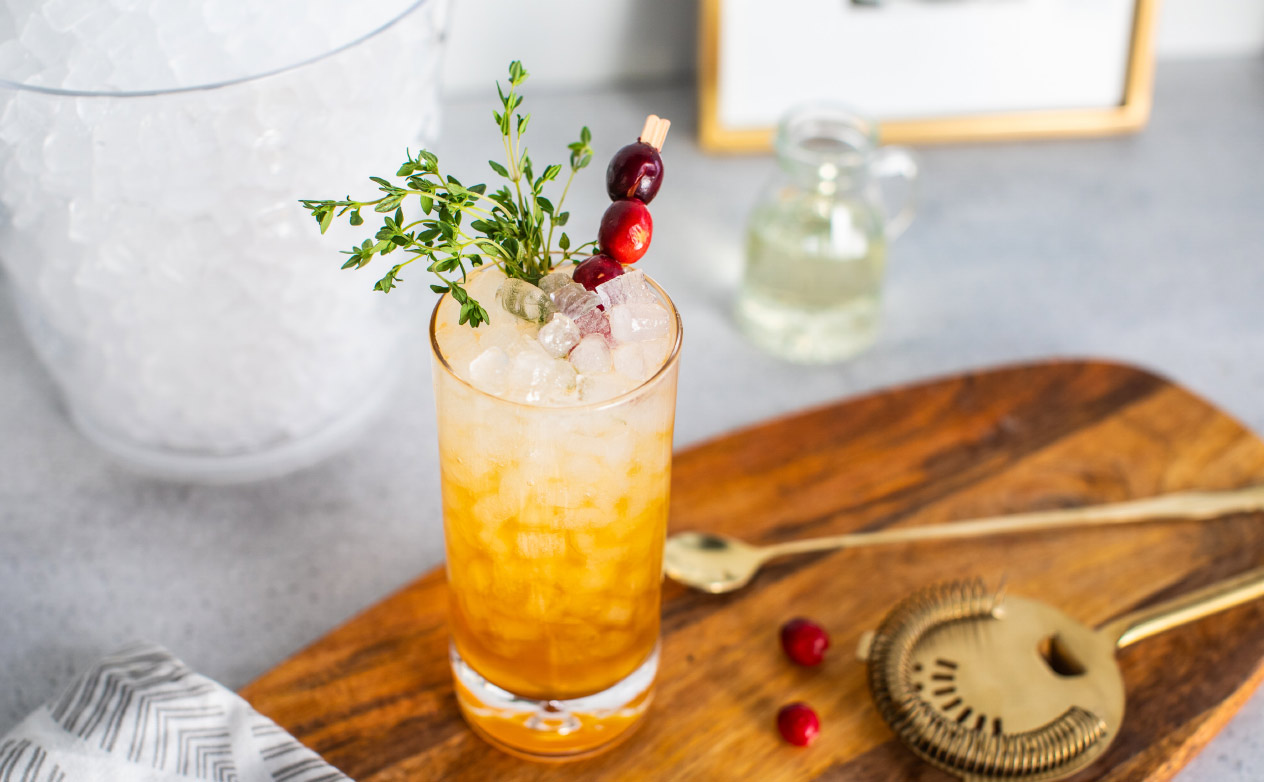 Fresh ginger spices up this cocktail that's the perfect blend of sweet and sour. Add lemon for a citrusy twist, then garnish with cranberries. Ideal for sipping in front of the fire!
1 Drink
5 Minutes
Print
Ingredients:
1-inch piece of ginger, peeled and chopped
¾ ounce simple syrup
2 ounces Pimm's No. 1
1 ounce freshly squeezed lemon juice
Lemon seltzer
Garnish cranberries and thyme
Method:
Combine ginger, simple syrup, Pimm's, and lemon juice in a cocktail shaker. Add ice and shake until chilled. Strain and pour into a tall glass filled with Opal ice. Top with lemon seltzer water and garnish with fresh cranberries and thyme.