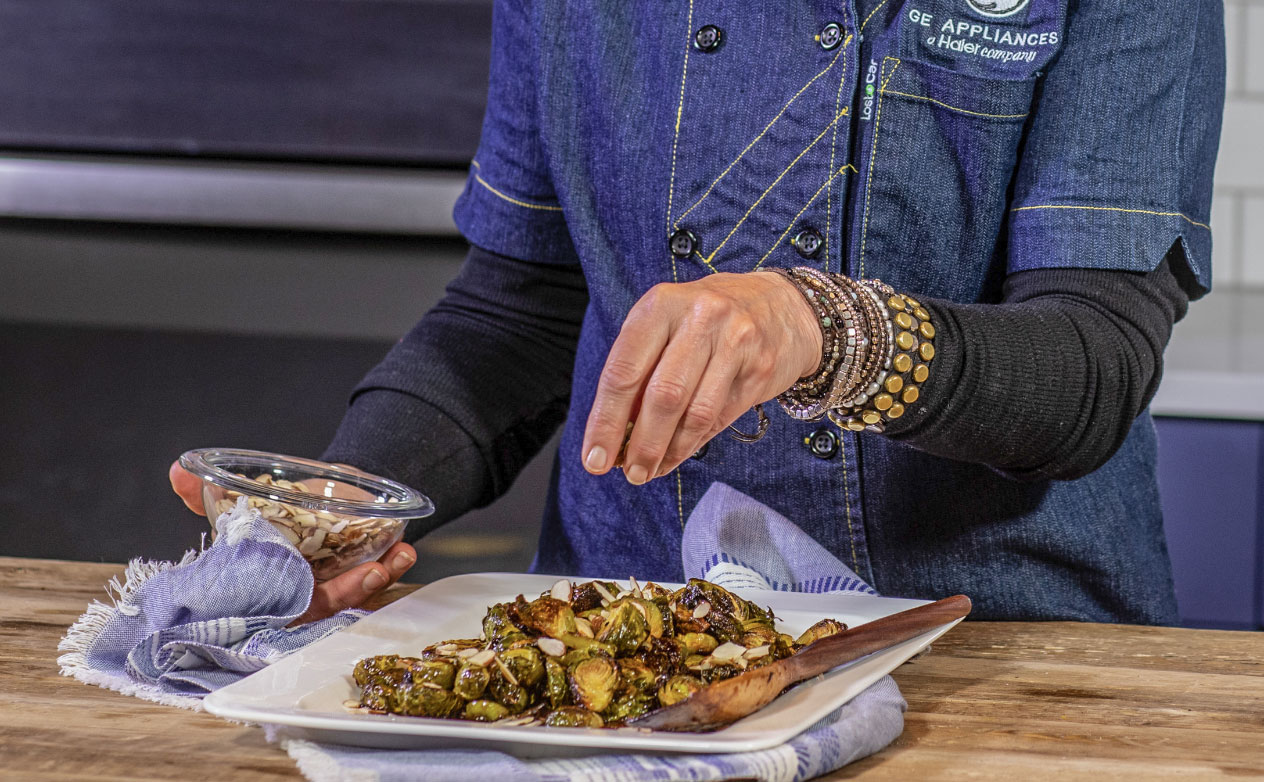 4-6 Servings
1 Hour
Print
Ingredients:
3 cups Brussels sprouts, cleaned & sliced in halves lengthwise
Cooking Spray (coconut oil or canola oil)
1 teaspoon lemon pepper
1 tablespoon sesame seed oil
2 teaspoon garlic, minced
1 cup ruby red grapefruit juice
1/3 cup honey
2 tablespoons soy sauce
1 teaspoon ginger, freshly grated
1/4 teaspoon sea salt
1/4 teaspoon coarse ground pepper
Method:
Place the Brussels sprouts in a metal baking dish. Coat well with cooking spray or olive oil and toss with lemon pepper.
Place Brussels sprouts in the oven and set oven to Precision Cooking, Roasted Vegetables (a timer will automatically be set – adjust time as needed to meet your preferences.) If your oven doesn't have Precision Cooking modes, bake in a 400-degree oven for 30-40 minutes.
Meanwhile, make the sauce. In a heavy medium sized sauce pan over medium heat, put the oil and garlic and sauté about 2-3 minutes.
Add the juice, honey, soy sauce, ginger, salt and pepper. Bring to a simmer and let cook about 15 minutes, stirring occasionally. Sauce will thicken to the consistency of a 'runny' honey.
Drizzle about a third to a half of the ruby red sauce on the roasted Brussels sprouts, toss and blend. The
remaining sauce can be used for individual drizzling while eating.
Ally Phillips was selected from almost 700 entries as GE Appliances Great American Grandma.
She is an avid traveler and gathers recipe ideas from around the globe. She credits her grandchildren as her true inspiration. Find more of her recipes at allyskitchen.com.
Provided By: Ally Phillips