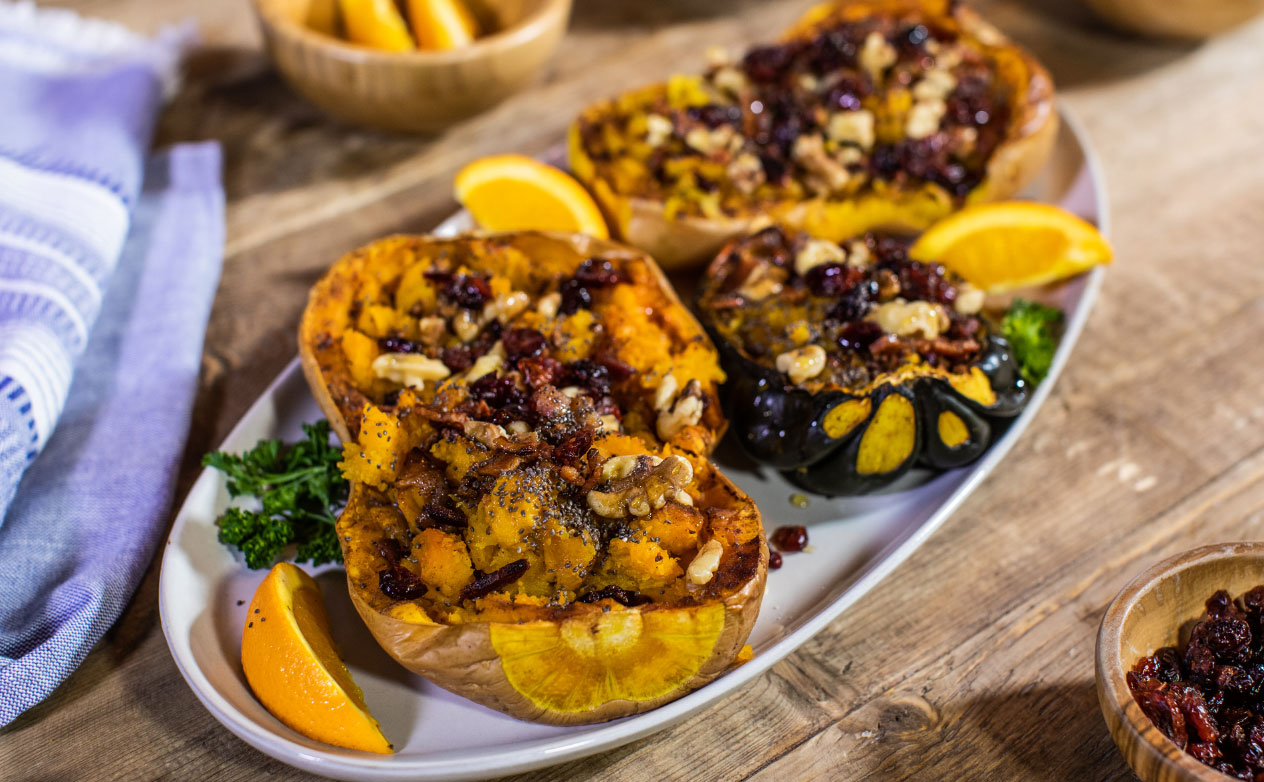 4-8 Servings
1 Hour & 20 Minutes
Print
Ingredients:
1 butternut squash, sliced in half lengthwise and seeds scraped out
1 acorn squash, sliced in half lengthwise and seeds scraped out
1 teaspoon ground cinnamon
1 teaspoon ground allspice
¼ teaspoon fine sea salt
4 tablespoons butter, unsalted
6 tablespoons organic honey, divided
1 orange, cut into wedges
Method:
Take the cleaned halved squashes and place on a large metal baking sheet.
In a small bowl, combine the cinnamon, allspice and salt and blend together. Dust or sprinkle on all the squash.
Place one tablespoon of butter in the cavity of each squash.
Drizzle each squash with one tablespoon of honey. Do not cover.
Place squash in oven and set oven to Precision Cooking, Roasted Vegetables. Roast for 60 minutes.
If your oven doesn't have Precision Cooking modes, bake in a 400-degree oven for 60 minutes.
Squeeze a wedge of fresh orange juice on each squash. Take a large spoon and start scooping/blending the tender squash (leaving in the natural 'bowl').
Drizzle the scooped "bowls" with the remaining honey and squeeze out any remaining juice on to each.
Ally Phillips was selected from almost 700 entries as GE Appliances Great American Grandma.
She is an avid traveler and gathers recipe ideas from around the globe. She credits her grandchildren as her true inspiration. Find more of her recipes at allyskitchen.com.
Provided By: Ally Phillips