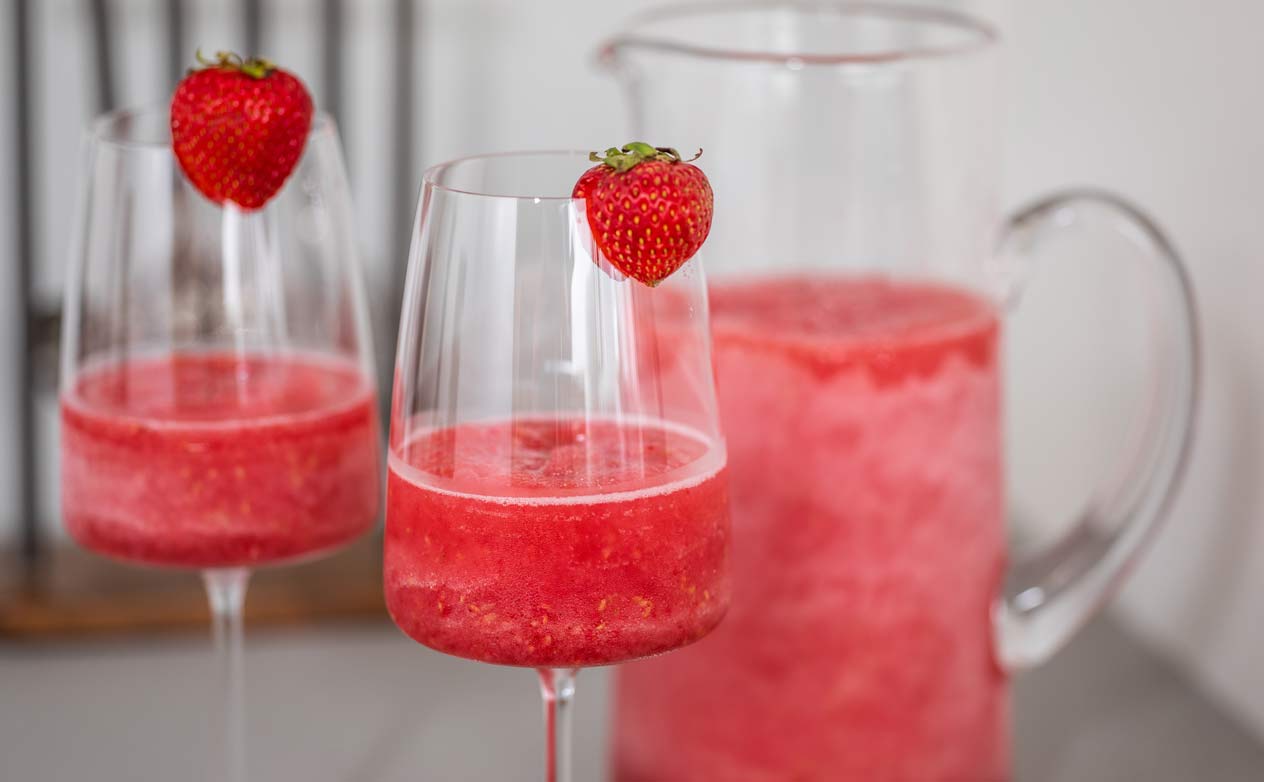 Your summer drink dreams came true! Frozé (frozen rosé) is a frozen rosé wine and fruit blended into a frosty pink drink. It's cool, refreshing and perfect for pool time.
4-6 Servings
6 Hours
Print
Ingredients:
1 750 ml bottle hearty, bold rosé
¼ cup Elderflower liqueur
8 ounces frozen strawberries
1 ounce fresh lemon juice
Method:
Freeze half of the bottle of rosé wine in an ice cube tray for at least 6 hours or overnight. Cap and chill the remaining wine.
To make the froze, blend frozen wine, chilled wine, frozen strawberries, elderflower liqueur and lemon juice until slushy and mixed. Pour into wine glasses and serve.