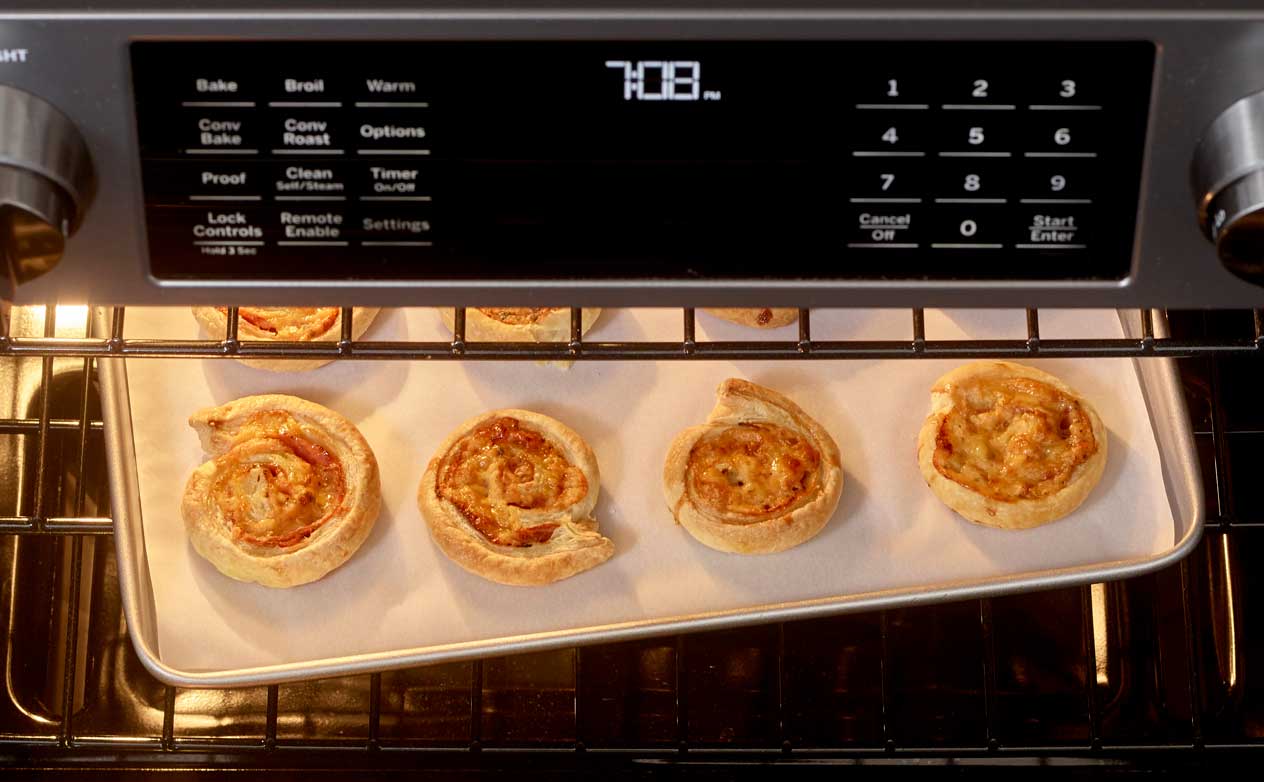 With just four ingredients you can have an appetizer that everyone will love. These ham and cheese puffs are easy to make ahead and perfect for your next party.
24 appetizers
30 Minutes
Print
Ingredients:
2 sheets frozen puff pastry, thawed
3 tablespoons Dijon mustard
12 slices good-quality deli ham, about ¾ of a pound
2 cups grated sharp cheddar cheese
¼ cup minced chives, optional
Method:
On a lightly floured counter, roll out one sheet of puff pastry. Spread with half of the Dijon mustard, leaving a 1/2-inch border on one side. Cover with ham slices, overlapping as needed. Sprinkle with half of the cheese and chives.
Starting at the short edge, roll the puff pastry into a log. Pinch the edge closed and wrap with plastic and chill in the refrigerator for 20 minutes. Repeat with the second sheet of puff pastry and remaining mustard, ham, and cheese. Preheat your oven to 400 degrees F and line two baking sheets with parchment paper.
Once the log has chilled, using a serrated knife, carefully cut each log into 1/2-inch-wide slices, discarding the end pieces. Arrange the slices 1 inch apart on the prepared baking sheets. Bake until the puff pastry is light golden brown and the cheese is hot and bubbly, about 20 minutes. Let cool slightly. Serve warm or at room temperature.