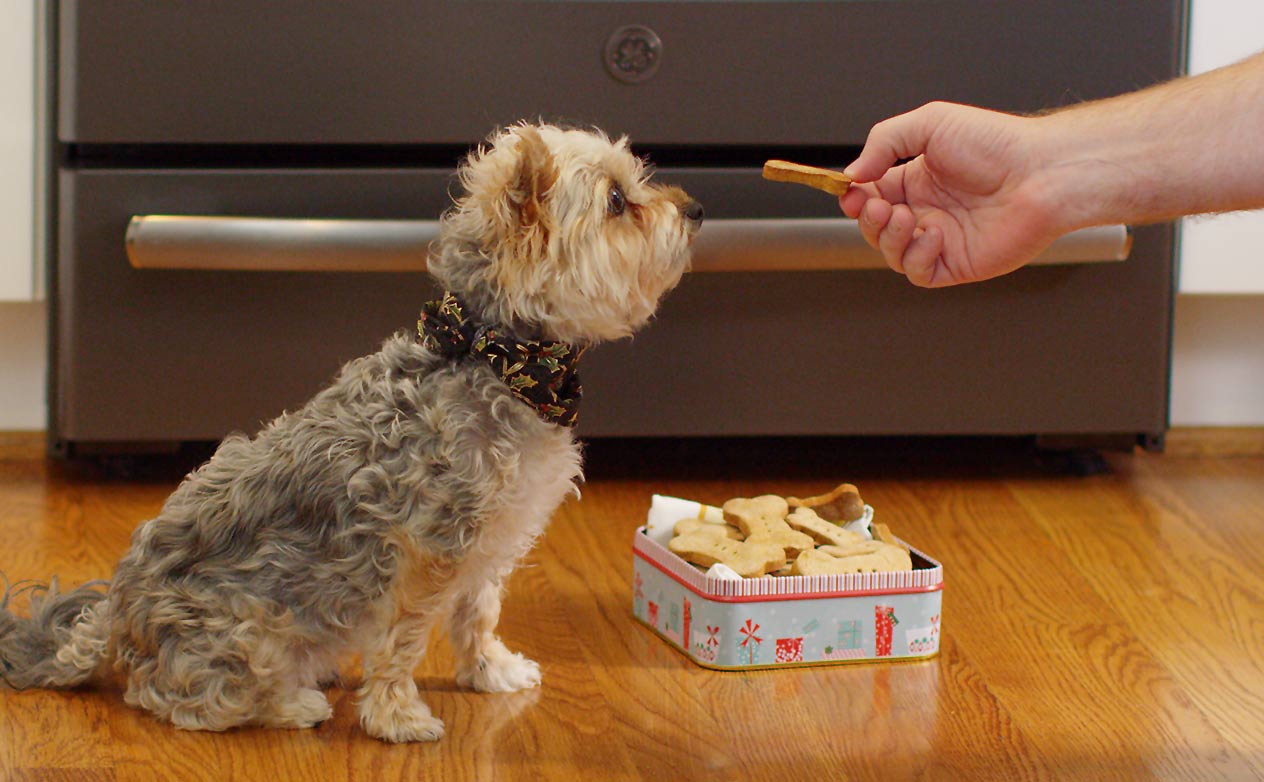 We made these treats for our favorite pup Coco. She loves them and suggests you make them from a doggie in your life!
2-3 dozen biscuits
40 Minutes
Print
Ingredients:
2/3 cup pumpkin puree
1/4 cup natural peanut butter
2 large eggs
3 cups whole wheat flour, plus more, as needed
Method:
Preheat oven to 350 degrees.
Line a baking sheet with parchment paper; set aside.
In a large bowl, beat pumpkin puree, peanut butter and eggs with an electric mixer until well combined, about 1 - 2 minutes. Gradually add 2 1/2 cups flour at low speed, beating until just incorporated. Add more flour, a little at a time, until the dough is no longer sticky.
Working on a lightly floured surface, knead the dough 3 to 4 times until it comes together. Using a rolling pin, roll the dough to 1/4-inch thickness. Using cookie cutters, cut out shapes and place onto the prepared baking sheet.
Bake until the edges are golden brown, about 20 to 25 minutes.
Cool completely.
Chef's Notes:
Treats can be keep at room temperature, in an air tight container, for 1 week. For longer storage, stash the treats in a freezer and pull a few out a time for your pup.