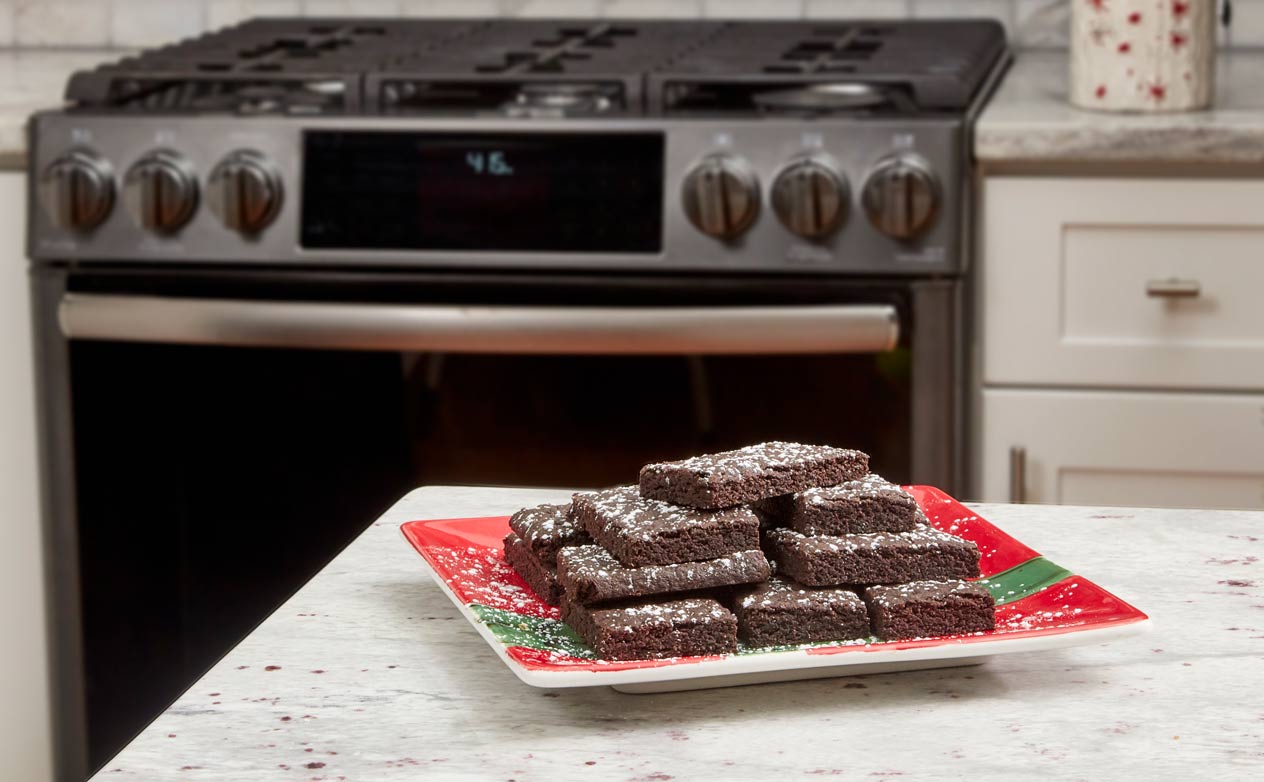 Rich chocolate shortbread is a decadent treat. To ensure even pieces, cut the shortbread into squares after it comes out of the oven, while it's still hot.
18 Cookies
1 Hour
Print
Ingredients:
1 ½ cups flour
½ cup unsweetened Dutch process cocoa
½ teaspoon salt
1 cup butter, room temperature
1 cup powdered sugar
1 teaspoon vanilla extract
Method:
Preheat oven to 300 degrees.
Sift together the flour, cocoa and salt into a medium bowl. In a large bowl, beat the butter and powdered sugar with an electric mixer on medium. Mix until smooth and light in color, about 3 minutes. Add the vanilla and mix. Add the dry ingredients and mix on low speed until dough forms.
Transfer the dough to the center of a parchment lined baking sheet. Using your hands, pat the dough into a 8 x 10-inch rectangle. Trim the edges to make the sides straight and even. Smooth the top of the dough. Prick the dough lightly all over with a fork.
Bake for 40 minutes. You'll know the shortbread is done when the top is no longer shiny and it feels firm when touched.
Immediately cut the shortbread into rectangles. Let cookies cool on baking sheet on a wire rack for 30 minutes. Transfer them to the wire rack to cool completely. Store cookies in an airtight container for up to 5 days.