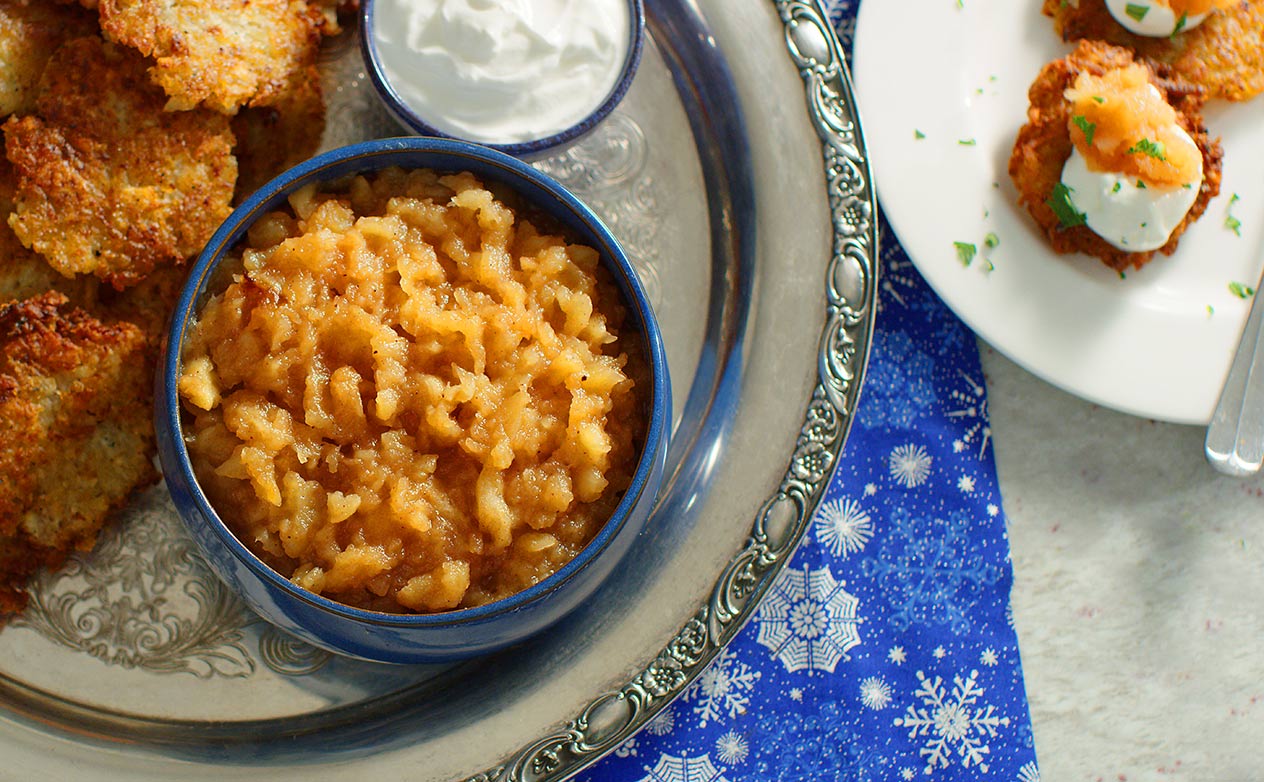 Mixed varieties of apples get roasted with spices, sugar and butter giving them a deep caramelized flavor. Hand smash for a chunky sauce or puree in a food processor for a smother one.
8 servings
1 Hour
Print
Ingredients:
3 pounds small assorted apples, such as Gala, McIntosh, or Fuji (about 10), peeled and sliced
1/4 cup water
4 tablespoons packed brown sugar
2 teaspoons fresh lemon juice
½ teaspoon kosher salt
2 tablespoons butter, cut into small pieces
1/2 teaspoon ground cinnamon
¼ teaspoon nutmeg
Method:
Preheat oven to 425 degrees.
Combine apples, water, sugar, lemon juice, spices and salt in a large oven-safe dish.
Scatter butter pieces over apple mixture. Roast until apples are very soft, about 30 to 40 minutes.
For chunky applesauce: Mash cooked apples with a fork or potato masher. For a smoother texture, puree cooked apples in a food processor. Can be served warm, at room temperature, or chilled.
Keeps well in the refrigerator for about a week.