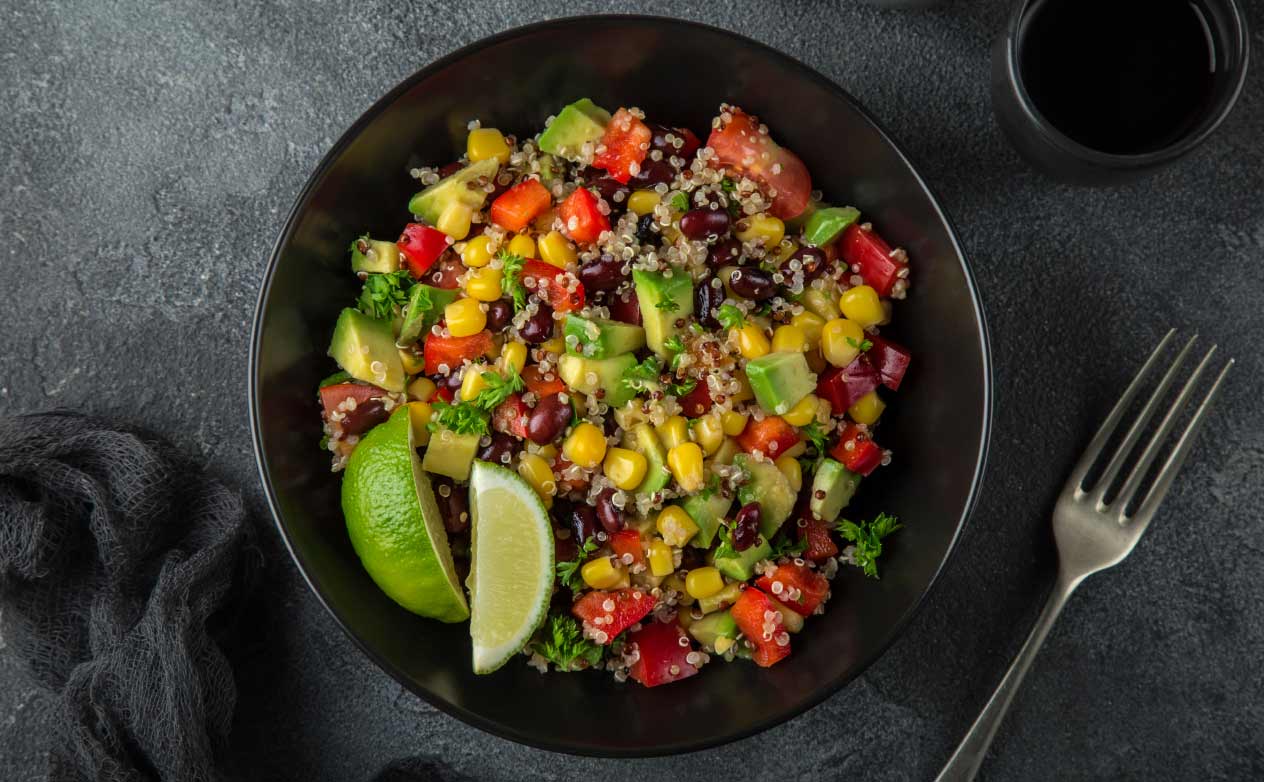 This salad combines earthy black beans, tangy lime and sweet corn into a tasty salad perfect for summer cookouts. Proof that vegan doesn't mean boring.
Print
Ingredients:
½ cup quinoa
2 ears corn, cut off the cob
1 16-ounce can black beans, drained and rinsed
1 red bell pepper, diced
2 avocados, diced
¼ cup cilantro, chopped
4 tablespoons fresh lime juice, from about 2 limes
4 tablespoons olive oil
½ teaspoon garlic powder
1/4 teaspoon red chili flake
1 teaspoon kosher salt
1/2 teaspoon pepper
Method:
Cook the quinoa according to package instructions and set aside. Heat a non-stick pan over medium heat. Add the corn and roast until dark brown in spots, stirring occasionally, about 8-10 minutes.
In a large bowl, combine cooked quinoa, black beans, corn, red pepper, cilantro, olive oil, lime juice, chili flakes, garlic powder, salt and pepper. Mix thoroughly. Add the avocado and stir gently to combine. Taste and adjust seasoning if desired. Serve immediately or cover and chill until ready to serve.
Chef's Notes:
Avocado is a great addition to this salad, but it can discolor when exposed to air. To minimize this, toss the diced avocado with 1 tablespoon of lime juice then add to the salad.