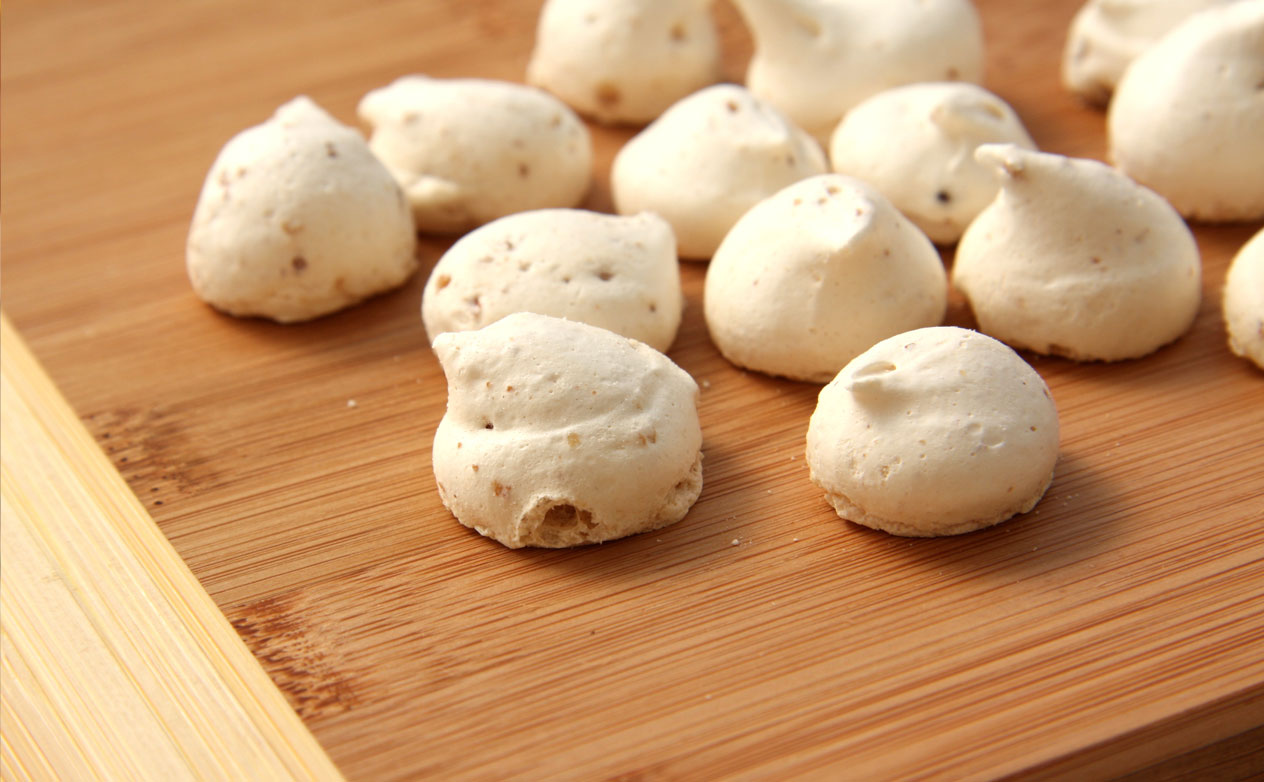 4 Dozen Cookies
Print
Ingredients:
4 large egg whites, at room temperature
1/2 teaspoon cream of tartar
1 cup granulated sugar
1 teaspoon vanilla extract
1 cup semisweet chocolate morsels
1 cup pecans, finely chopped
Method:
Preheat oven the 350 degrees F and line 2 - 3 baking sheets with parchment paper. Set aside.
In a mixing bowl, beat egg whites until foamy. Add the cream of tartar and beat until fluffy but not stiff. Add the sugar gradually a few tablespoons at a time. When about half of the sugar has been used, add vanilla. Continue adding the sugar until it is all used and the meringue appears shiny. Gently fold in chocolate chips and pecans.
Using 2 teaspoons, scoop one teaspoonful of meringue and use the other to push out onto cookie sheet. Place about 1 inch apart. Place in preheated oven and turn the oven off. Leave cookies in the oven undisturbed for at least 2 hours to overnight, until crisp and dry.