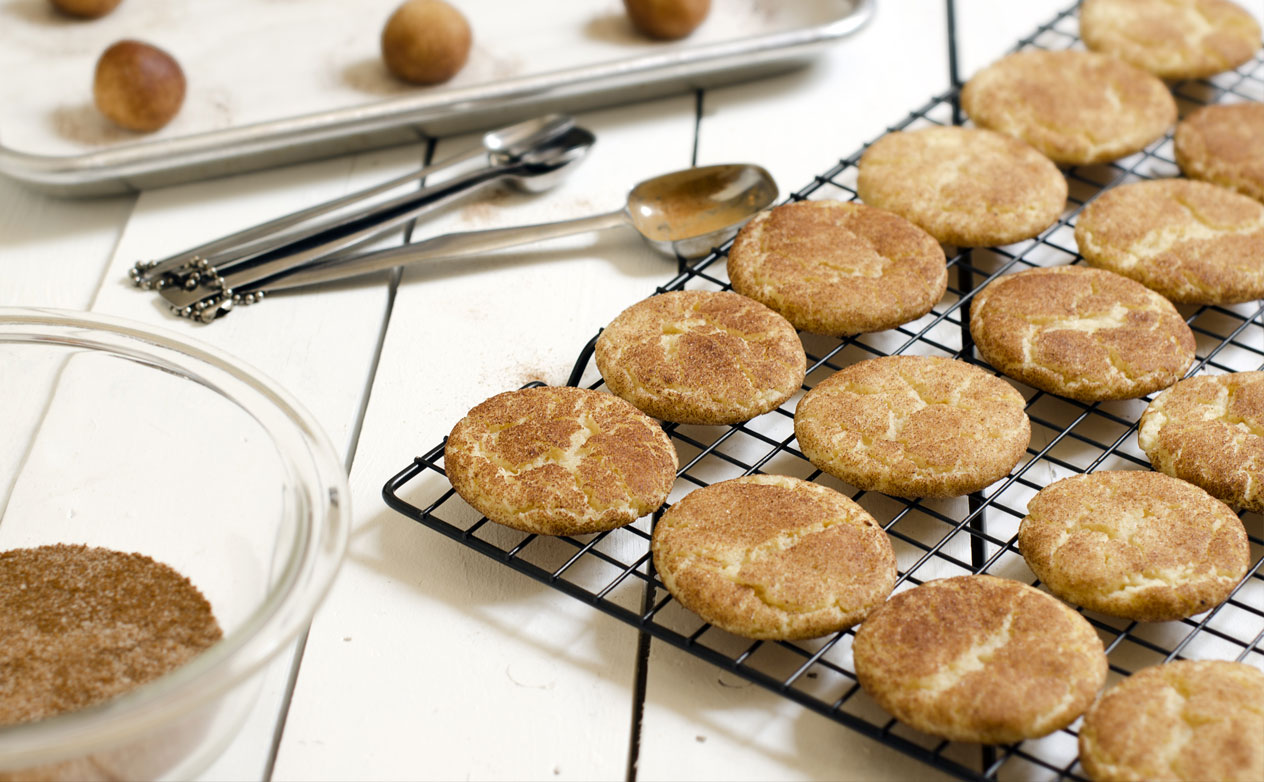 3 Dozen
Print
Ingredients:
1/2 cup shortening
1/2 cup butter
1 1/2 cups sugar
2 eggs
2 3/4 cups flour
2 teaspoons cream of tartar
1 teaspoon baking soda
1/4 teaspoon salt
2 tablespoons sugar
2 teaspoons cinnamon (or red and green sugars for the holidays)
Method:
Heat oven to 400 degrees.
Mix shortening, butter, sugar, and eggs thoroughly.
Measure flour.
Stir together flour, cream of tartar, baking soda and salt; blend in to the rest of the mixture.
Form dough into one inch balls.
Roll the dough balls in the mixture of sugar and cinnamon (or red and green sprinkles).
Place about two inches apart on an ungreased baking sheet.
Bake for 8 to 10 minutes.