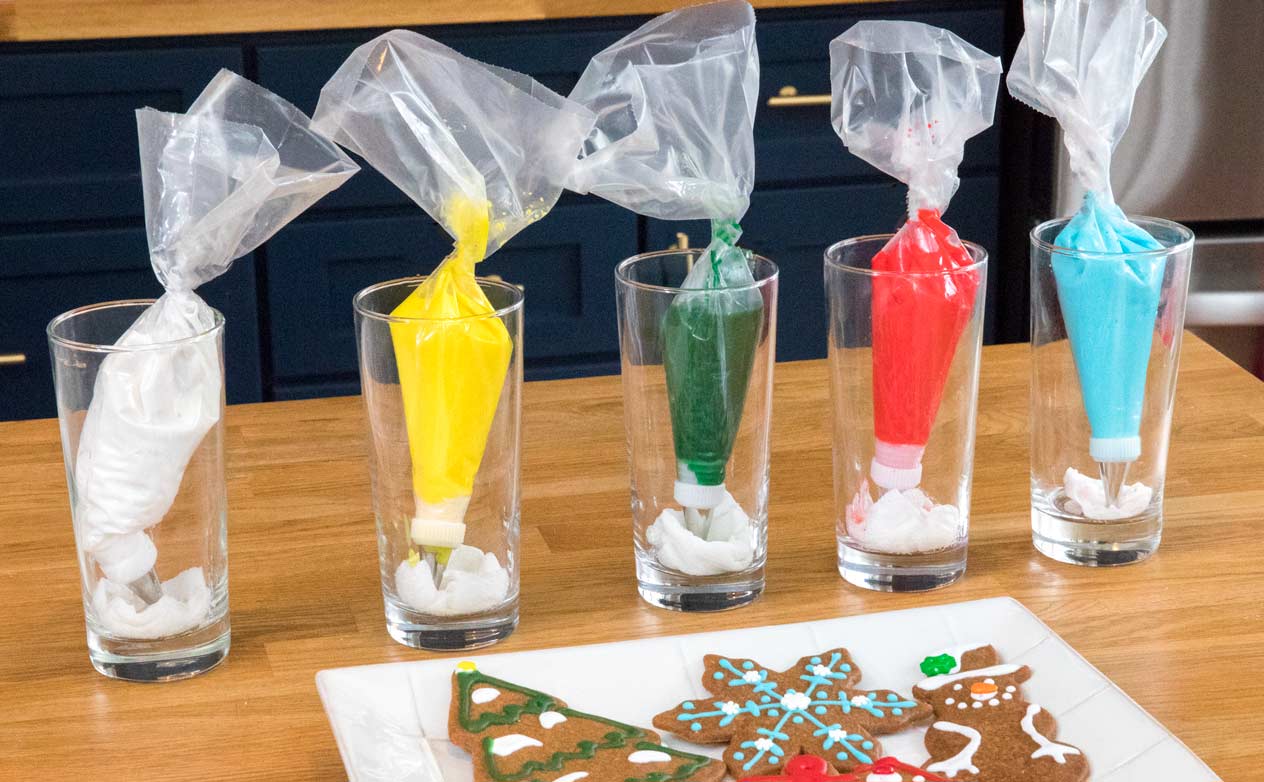 This yummy and forgiving glaze icing recipe is perfect for decorating all kinds of cookies - move aside, royal icing!
Print
Ingredients:
4 cups powdered sugar
4-6 tablespoons water
3 tablespoons light corn syrup
Gel food coloring
Method:
Sift powdered sugar into a medium sized bowl. Whisk in half the water and the corn syrup. Continue to add water a few tablespoons at a time.
Add enough water to make a thick paste which is spreadable, but not too runny. If glaze becomes too runny, add more powdered sugar to thicken it.
You can tint the glaze with gel food colors or use it as is. Pipe decorations on cookies and garnish with colorful candies.
Chef's Notes:
Gel food coloring will tint the icing without making it runny. It can be bought in the cake decorating section of most craft stores. Standard liquid food coloring can be substituted but you might need to add more powdered sugar to your glaze and your colors won't be as intense.