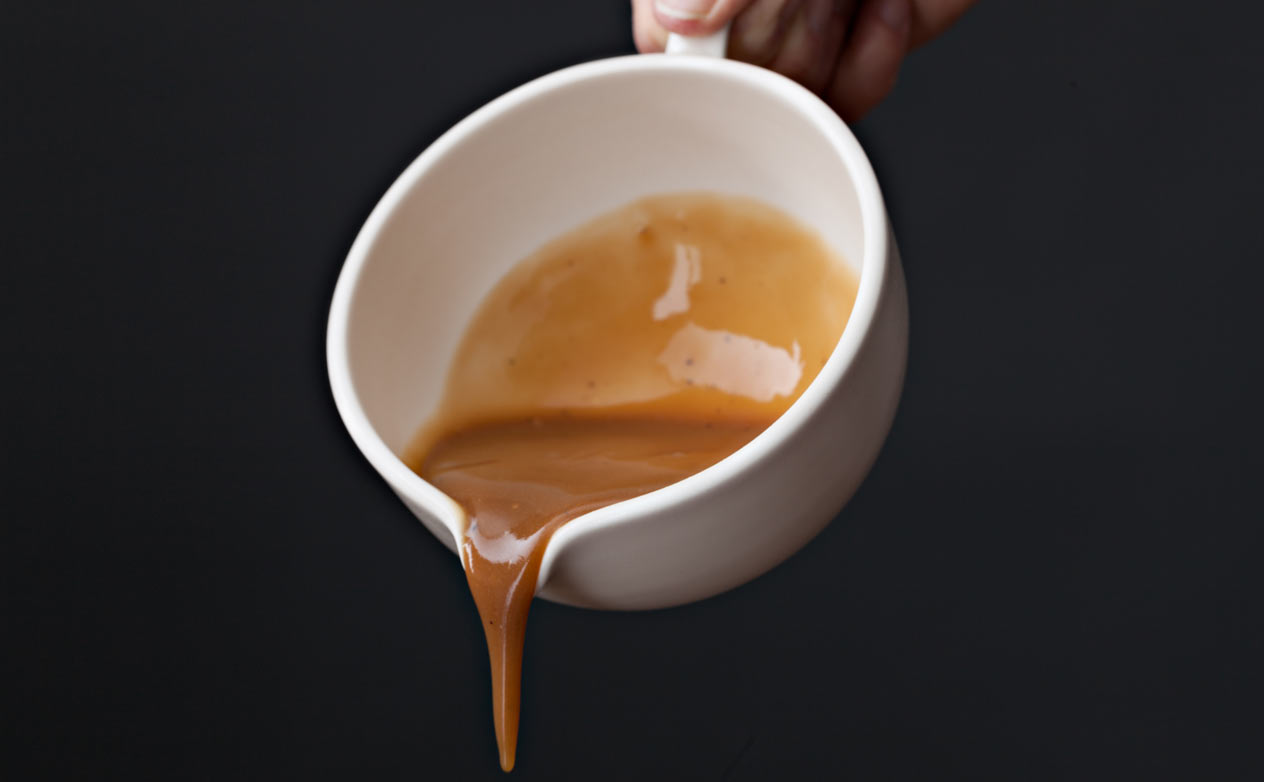 Don't forget the gravy! Homemade turkey gravy is simple to make, and much tastier than gravy from a jar. Your turkey (and mashed potatoes) will thank you!
8-10 Servings
Print
Ingredients:
Turkey drippings
3 cups Turkey or Chicken broth
1 teaspoon hot sauce (optional)
5 tablespoons corn starch
5 tablespoons water
Salt and pepper to taste
Method:
Add one cup of hot broth to the turkey drippings in the roasting pan. Scrape up all the browned bits. Pour into a large glass measuring cup.
Place measuring cup in refrigerator for 15-20 minutes (you can do this while your turkey is resting). The fat and drippings will separate and the fat will begin to harden and become easier to skim. Skim the fat from the top of the pan drippings.
Pour the remaining pan drippings into a sauce pan. Add the remaining broth and hot sauce then bring to a simmer.
Mix the corn starch and water into a slurry. Then, gradually stir the corn starch and water mixture into the hot liquid until it's blended. Be sure to stir constantly. Bring the mixture to a boil for 1 minute and add salt and pepper to taste.
Serve immediately.