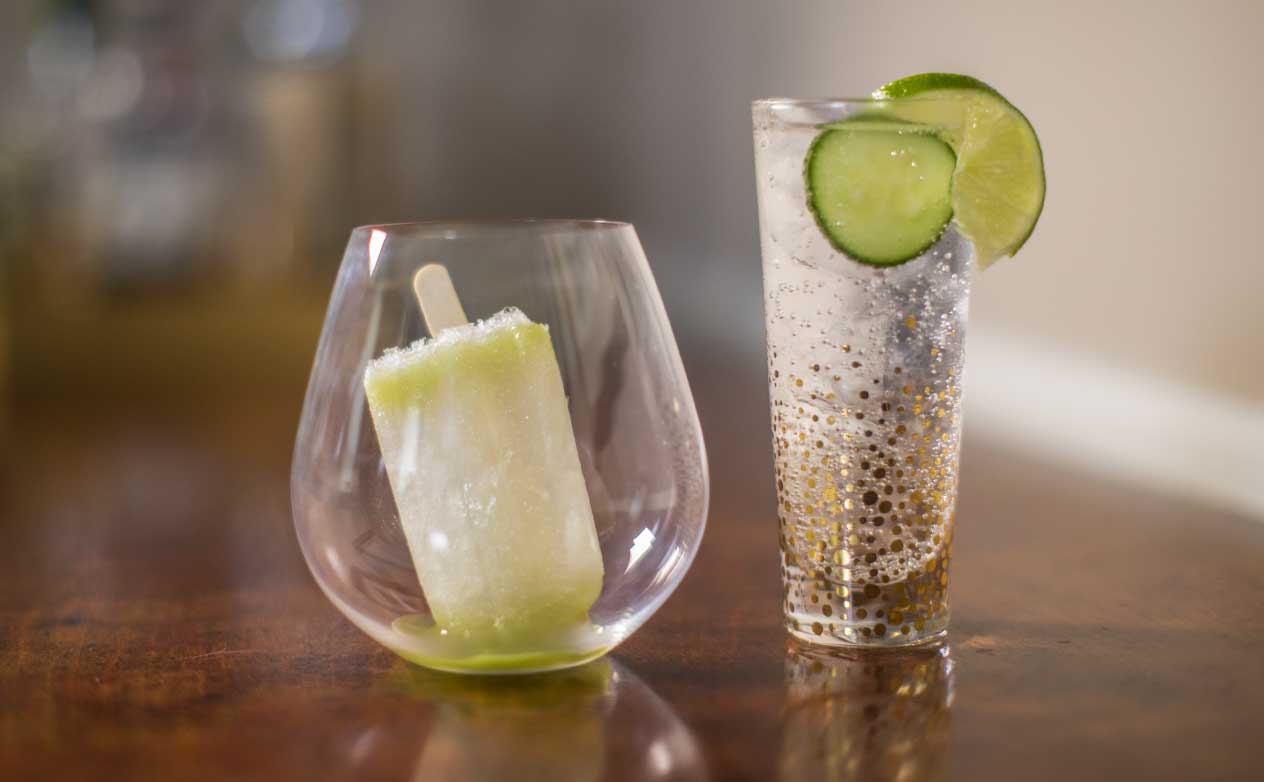 Hot summer days call for cold treats. We turned our favorite cocktail into an ice pop. This adults-only treat is sure to please!
Print
Ingredients:
1/2 cup cucumber juice (from one large English cucumber)
1/2 cup lime juice (about 2 limes)
3 ounces tonic syrup
2 ounces Gin
1/2 cup tonic water
Combine cucumber juice, lime juice, tonic syrup, tonic water and gin.
Method:
Fill the ice pop molds with the cucumber gin mixture about 3/4 full. Place molds in the freezer for about an hour and then put the ice pop sticks in the mold. Freeze for 12 hours to guarantee popsicles have set before serving.
Chef's Notes:
You can buy tonic syrup in many liquor stores or online. Use a juicer to make the cucumber juice or puree a chopped cucumber in a blender and run through a mesh strainer.