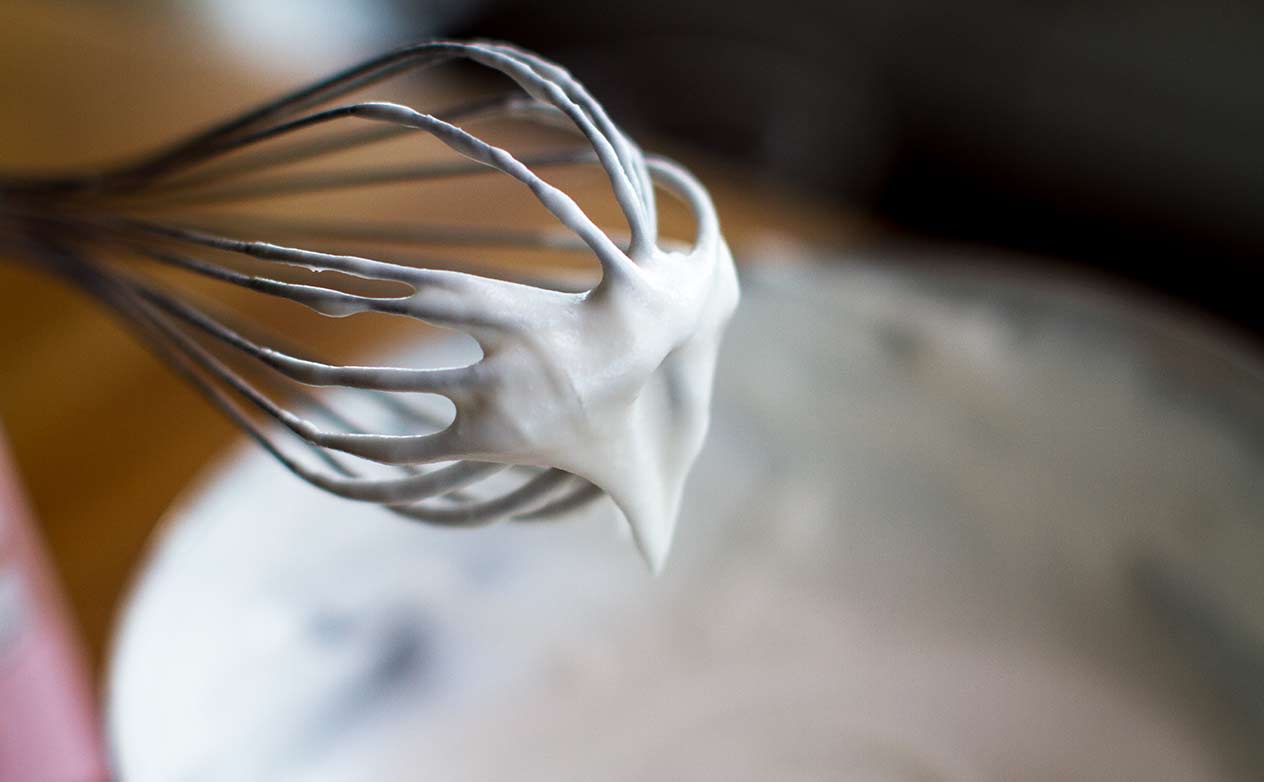 Coconut whipped cream is perfect for topping desserts like pie, hot cocoa and ice cream. Vegan and simple to make, it's a winner on every level!
4-8 servings
24 Hours & 15 Minutes
Print
Ingredients:
1 14-ounce can coconut cream or full fat coconut milk
1/2 cup powdered sugar
1/2 tsp vanilla extract
Method:
Refrigerate your coconut cream or coconut milk in the can for 24 hours or overnight so that the cream and the liquid will separate. Do not to shake or tip the can.
The next day, chill a mixing bowl (metal works best) for 10 minutes before whipping.
Scoop out the thickened cream from the can of coconut milk and leave the liquid behind.
Place the cream in your chilled mixing bowl. Beat for 30 seconds with a mixer until creamy, then add vanilla (optional) and powdered sugar. Mix about 1 minute, until smooth. Taste and adjust sweetness to your liking.
Use immediately or refrigerate for 1 - 2 weeks.
Chef's Notes:
Coconut milk and coconut cream are different products. Coconut milk has the liquid consistency of cow's milk, while coconut cream is much thicker and richer. You can get coconut cream out of a regular can of coconut milk by refrigerating it overnight. The cream will rise to the top of the can.
Using coconut cream yields more coconut whipped cream than using full fat coconut milk, because it contains more cream and less liquid. Thai coconut cream or milk whips best.