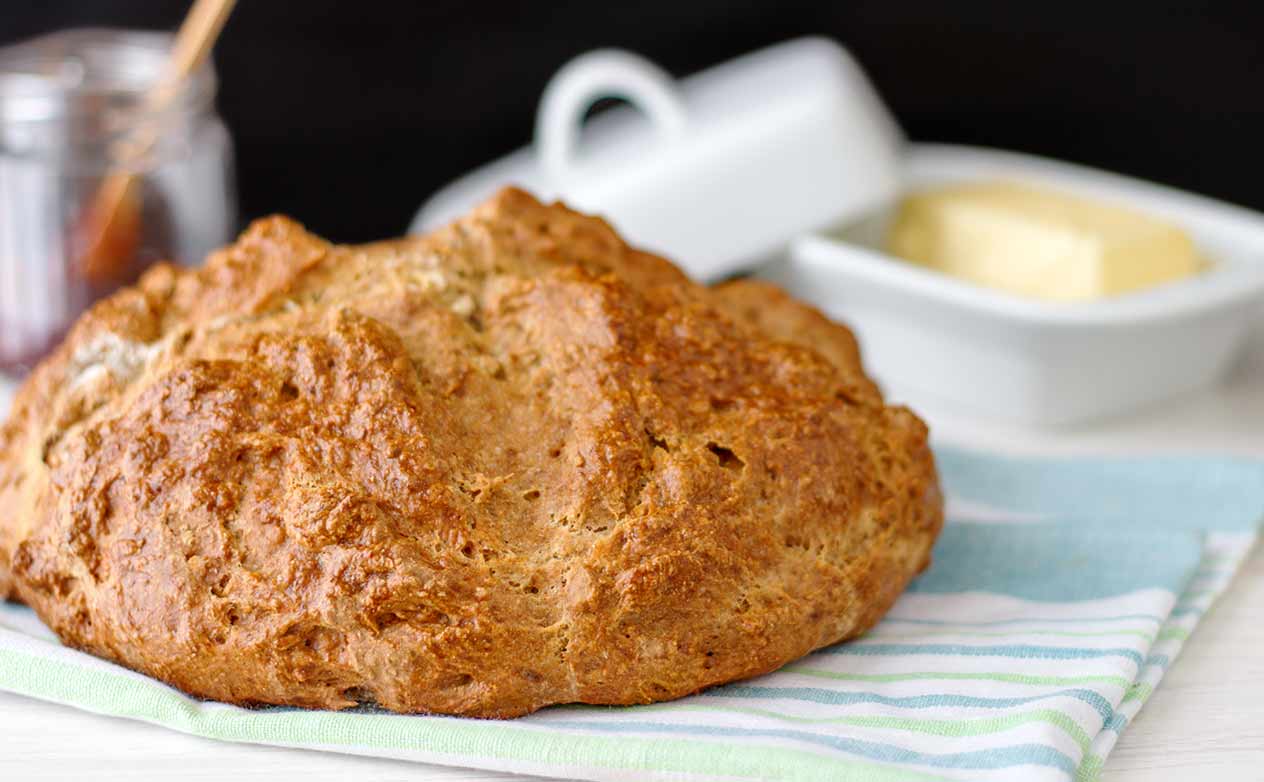 This classic Irish bread is made without yeast, so it comes together in minutes. It's a great quick bread for anytime of the year especially around St. Patrick's Day.
Print
Ingredients:
3 cups all-purpose flour
1 cup whole wheat flour
1 teaspoon baking powder
1 teaspoon baking soda
2 ½ teaspoons kosher salt
4 tablespoons cold butter, cut into small chunks
1 2/3 cups buttermilk
Method:
Preheat the oven to 350 degrees.
In a large bowl, combine flours, baking powder, baking soda and salt. Whisk to combine. Add cold butter; use a pastry blender or your fingers to work the butter into the dry mix until it resembles coarse crumbs.
Pour in the buttermilk and combine with a fork or wooden spoon until a loose dough forms. Do not overmix. You want to mix the dough as little as possible so that doesn't get tough. Use your hands to shape the dough into a roughly 7-inch round.
Place the dough on a parchment-lined baking sheet. Cut a cross into the top of the dough with a sharp knife. This will allow the bread to bake more evenly in the oven.
Bake for 1 hour and 20 minutes until the loaf is golden brown. Transfer the bread to a cooling rack and allow to cool for at least 45 minutes before cutting. Serve with butter and jam if desired.