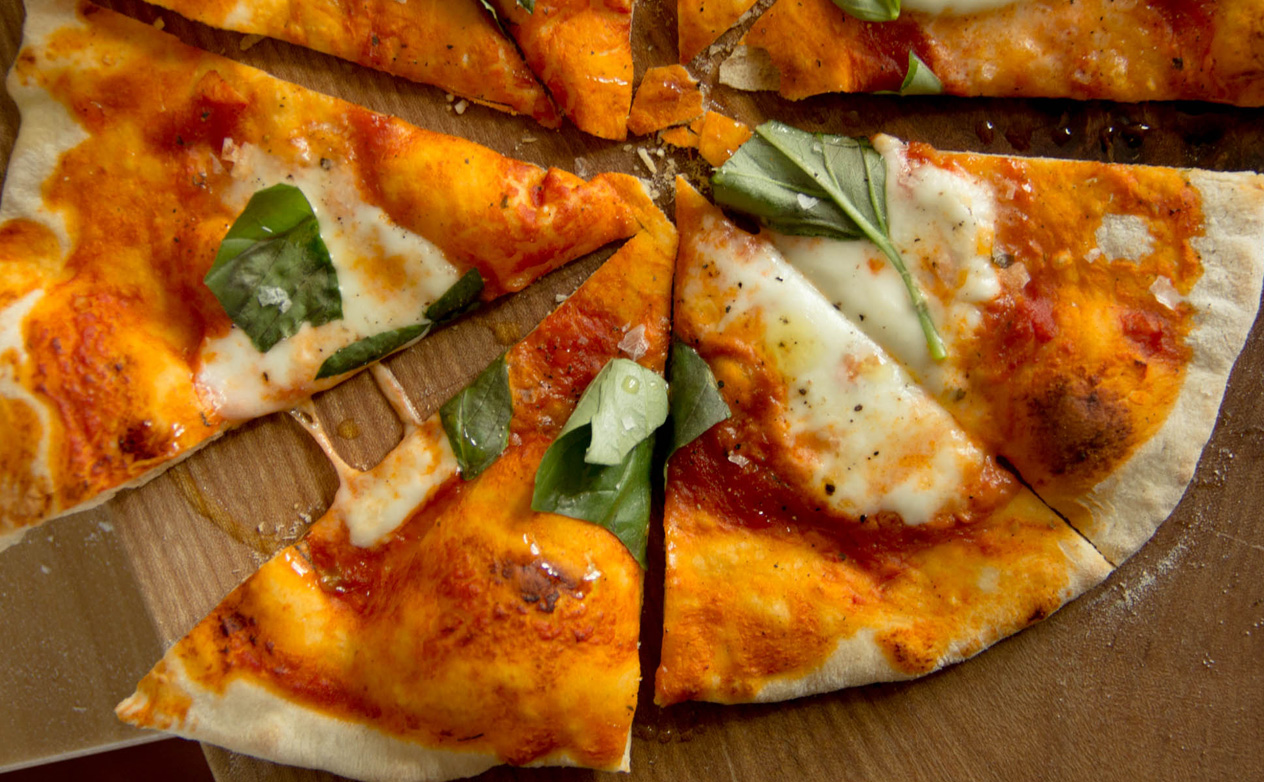 Thin-crust pizza dough, pictured with tomato sauce, basil, and mozzarella. Bake at the hottest temperature your oven will reach, and pre-heat your pan or pizza stone for best results.
4
Print
Ingredients:
250 grams all purpose flour
250 grams bread flour
5 grams active dry yeast
10 grams salt
325 grams warm water
14 grams olive oil
Cornmeal
Desired toppings
Method:
Add flours and yeast to the bowl of a stand mixer. Whisk briefly. Add salt, warm water, and olive oil. Knead for 10 minutes on medium speed until elastic.
Form into a ball. Grease a medium bowl. Transfer dough to greased bowl. Cover tightly with plastic wrap. Let rise for one hour until doubled. Preheat your oven to 480ºF, or its highest temperature. Place a baking sheet inside the oven to preheat.
Turn out dough onto a lightly-floured surface. Divide into balls. Working with one ball at a time, roll out dough very thinly. Sprinkle baking sheet with cornmeal. Transfer dough to baking sheet. Top crusts with whatever you'd like. We used tomato, mozzarella, and fresh basil.
Bake for 8 minutes until crispy and bubbly. Slice immediately with pizza cutter. Enjoy!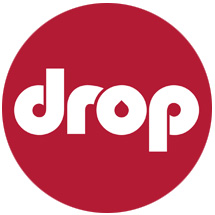 Drop brings recipes to life by pairing step-by-step recipes with connected kitchen appliances. Drop's interactive recipes are designed to bring you a joyful experience in the kitchen.
Provided By: Drop