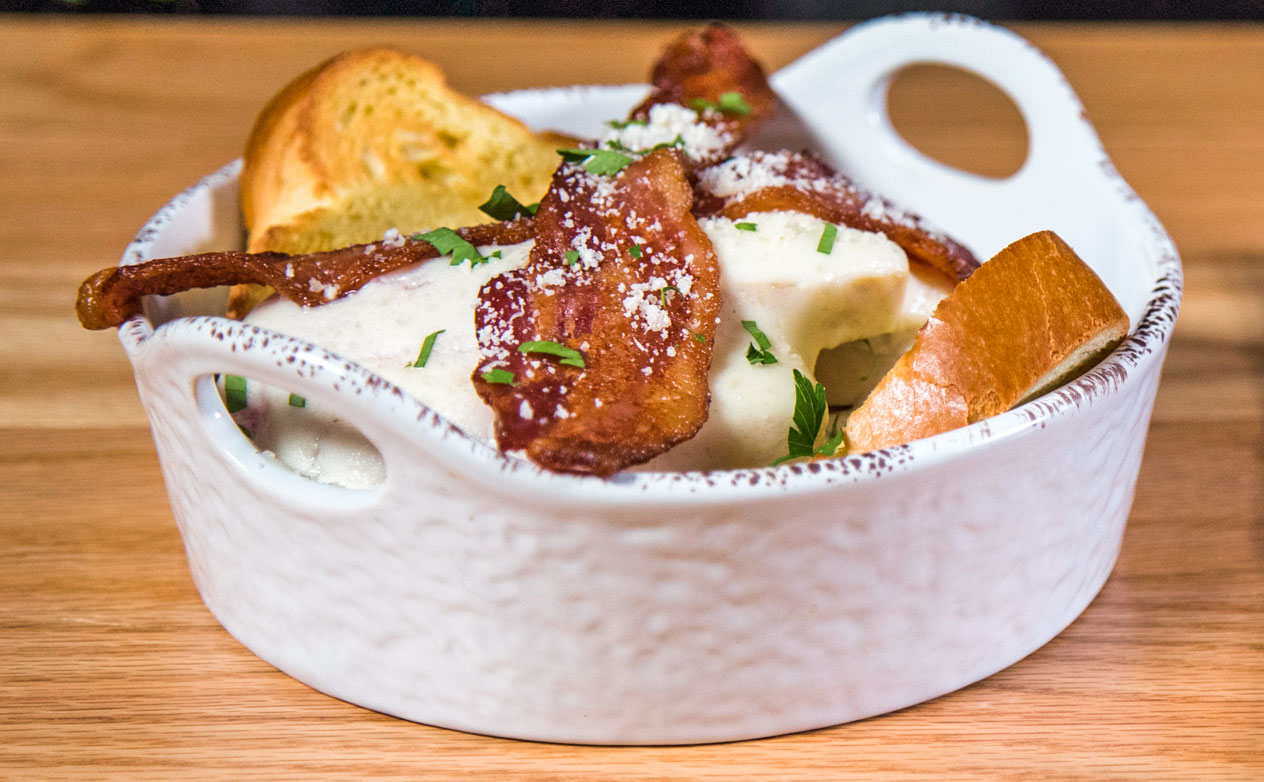 This decadent open-faced sandwich originated at the Brown Hotel in Louisville, KY. Toasted bread is topped with turkey, tomatoes and covered in a cheesy Mornay sauce. It's the perfect use for leftover turkey from Thanksgiving.
4
Print
Ingredients:
Mornay Sauce
3 tablespoons butter
3 tablespoons flour
2 cups milk
Salt
½ teaspoon white pepper
¼ teaspoon fresh ground nutmeg
1/2 cup grated Parmesan cheese
Sandwich
8 slices of toast (brioche is a good choice)
Several slices of roasted turkey
2 tomatoes, sliced
8 slices of cooked bacon
Method:
Make the Mornay sauce.
In a medium saucepan, over medium heat, melt the butter. Stir in the flour and cook for 2 minutes. Whisk in the milk, 1/2 cup at a time. Season with salt, pepper and nutmeg. Cook, stirring constantly for 4 to 6 minutes. Remove from the heat and whisk in the cheese.
Assemble the Hot Browns.
Set your oven to Broil.
Place 4 slices of toasted bread in an oven-safe dish. Top toast with 2-3 slices of turkey. Place two slices of tomato over the turkey. Broil for 2 minutes to heat up turkey. Watch closely to make sure the toast does not burn.
Remove from the oven and top each sandwich with ½ cup of Mornay sauce. Place under broiler for two more minutes or until the sauce begins to bubble.
Cut the extra slice of toast diagonally and place at each end. Top with two crossed pieces of bacon. Garnish with parsley and a little more grated cheese.
Serve immediately with a knife and fork.
Chef's Notes:
You can make the Hot Browns in individual dishes, or as a large casserole. Small cast iron pans make great individual serving vessels for the Hot Brown.