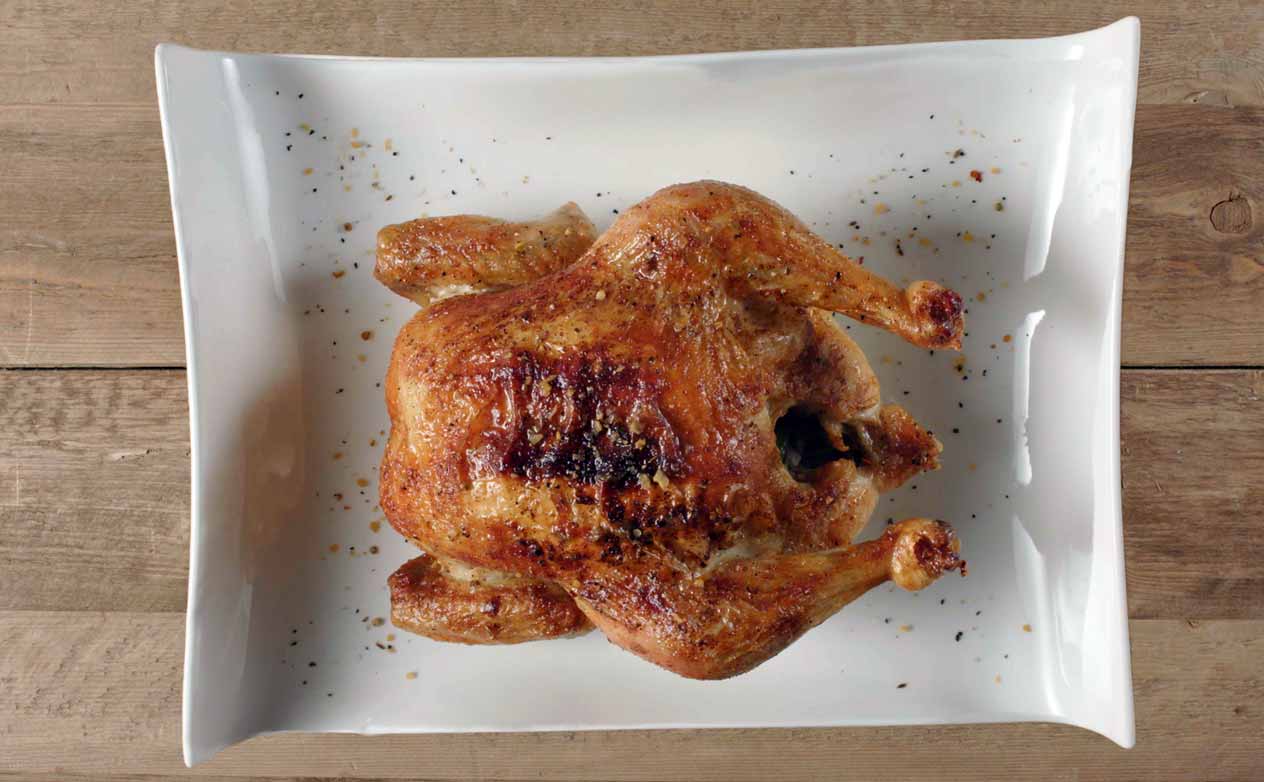 Nothing sets off the table like a whole roasted chicken. This super moist and flavorful recipe is prepared in minutes in the GE Advantium and on the table before you know it.
3-4
Print
Ingredients:
1 (3 pound) whole chicken, giblets removed
salt and black pepper to taste
1 tablespoon onion powder, or to taste
1/2 cup butter
1 stalk celery, leaves removed
Method:
Place chicken in a roasting pan, and season generously inside and out with salt and pepper. Sprinkle inside and out with onion powder. Place 3 tablespoons butter in the chicken cavity. Arrange dollops of the remaining butter around the chicken's exterior. Cut the celery into 3 or 4 pieces, and place in the chicken cavity.
Use the Speedcook preset for roast chicken.
Provided By: Amanda F.