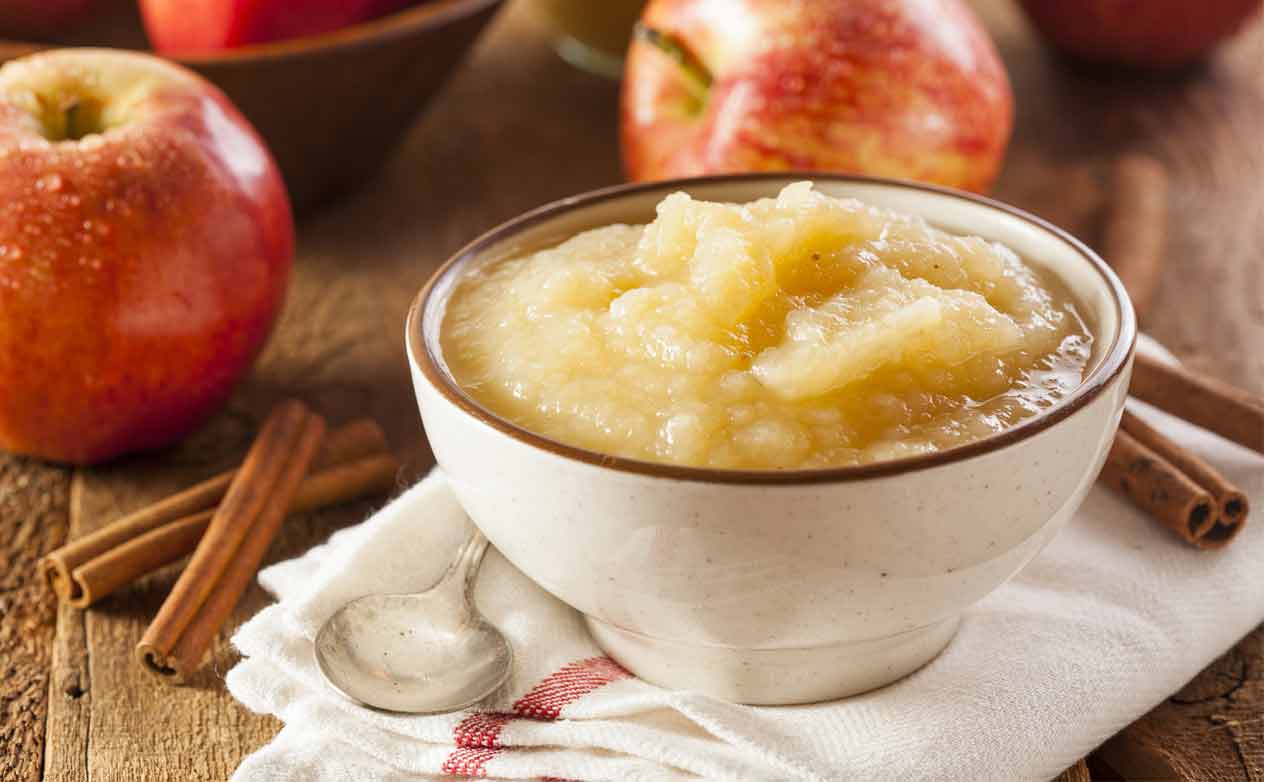 Apple season is the perfect time for homemade applesauce. This recipe is simple to make and can be easily tailored to your family's tastes.
12 Servings
Print
Ingredients:
6 pounds apples
1 cup water or apple juice
2 tablespoons lemon juice
Optional Ingredients: cinnamon, nutmeg, brown sugar
Method:
Core and slice your apples and place in a large pot with the water and lemon juice. Cook over medium heat, stirring occasionally, for 25 minutes until the apples are soft.
Run the cooked apples through a food mill fitted with a medium disc. The food mill will puree the apples and strain out any seeds or skins left in the cooked apples. If you don't have a food mill, you can peel your apples prior to cooking and puree them in a food processor.
Store your applesauce in the refrigerator for several weeks or freeze for longer storage.
Chef's Notes:
If you use sweet apples, you'll be amazed at how sweet your applesauce will be without adding any additional sugar. If you prefer a sweeter final product you can add between ¼ to ½ cup of brown sugar to the apples prior to cooking. You can also add spices (nutmeg, cinnamon, all spice) to the mixture before cooking. Use approximately 1 teaspoon of spice per batch of applesauce, or to taste.
Provided By: Amanda F.