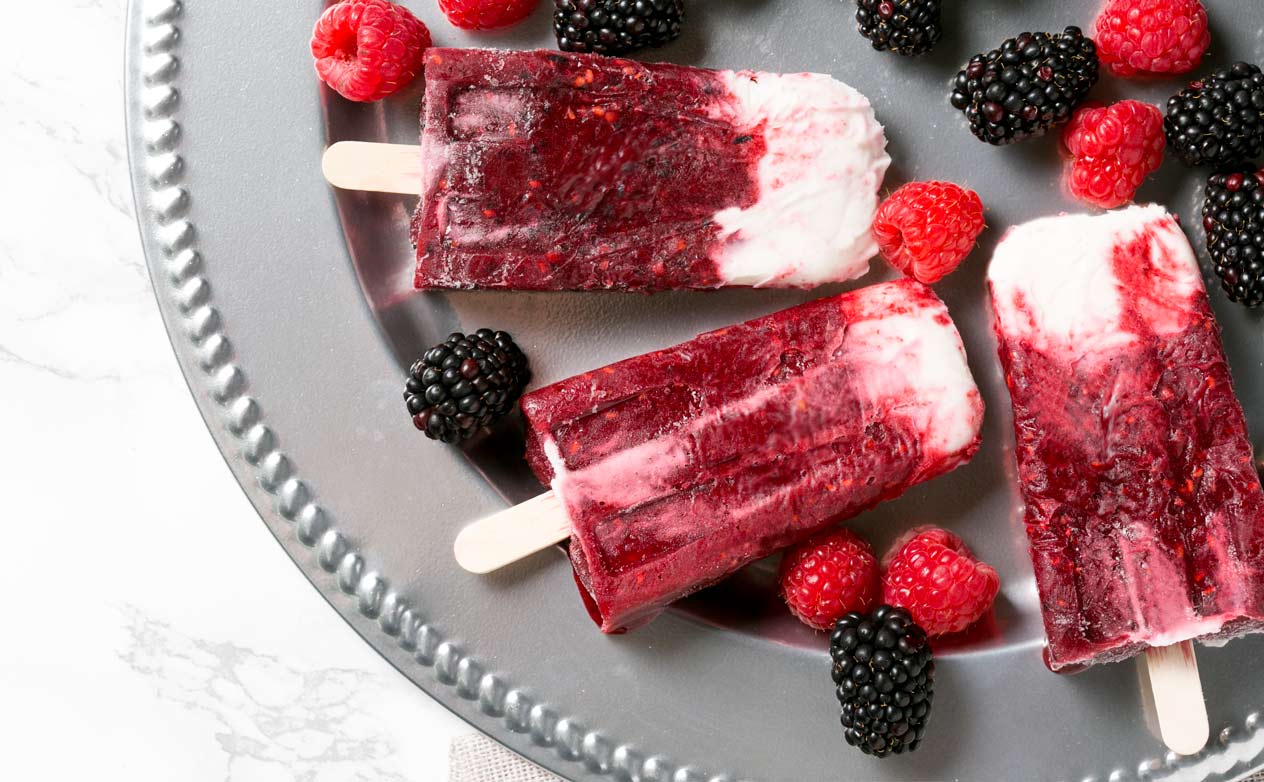 A vegan treat that beats the heat! Fresh blackberries and raspberries are mixed with coconut cream for an indulgent and delicious ice pop.
10 pops
7 Hours & 15 Minutes
Print
Ingredients:
1 (15 ounce) can full-fat coconut milk, chilled overnight
1 teaspoon pure vanilla extract
¼ cup agave, divided
1 ½ cups blackberries
1 ½ cups raspberries
2 teaspoons fresh lemon juice
Method:
Refrigerate the can of coconut milk overnight. Remove the coconut milk from the refrigerator without tipping or shaking and remove the lid. Scrape the thickened cream from the top and place it into a chilled mixing bowl, leaving the liquid in the can. Beat for 30 seconds with a mixer until creamy, then add vanilla, 2 tablespoons of agave and 1 tablespoon of the coconut liquid. Mix until creamy and smooth--about 1 minute. Set aside.
Blend together the berries and remaining agave until smooth and combined. Add more agave, to taste, as necessary.
Divide the coconut milk equally between the popsicle molds. Then top with the berry puree. Insert ice pop sticks and freeze until firm, at least 7 hours or overnight. To unmold, dip molds into warm water and gently pull popsicles out. Serve immediately.