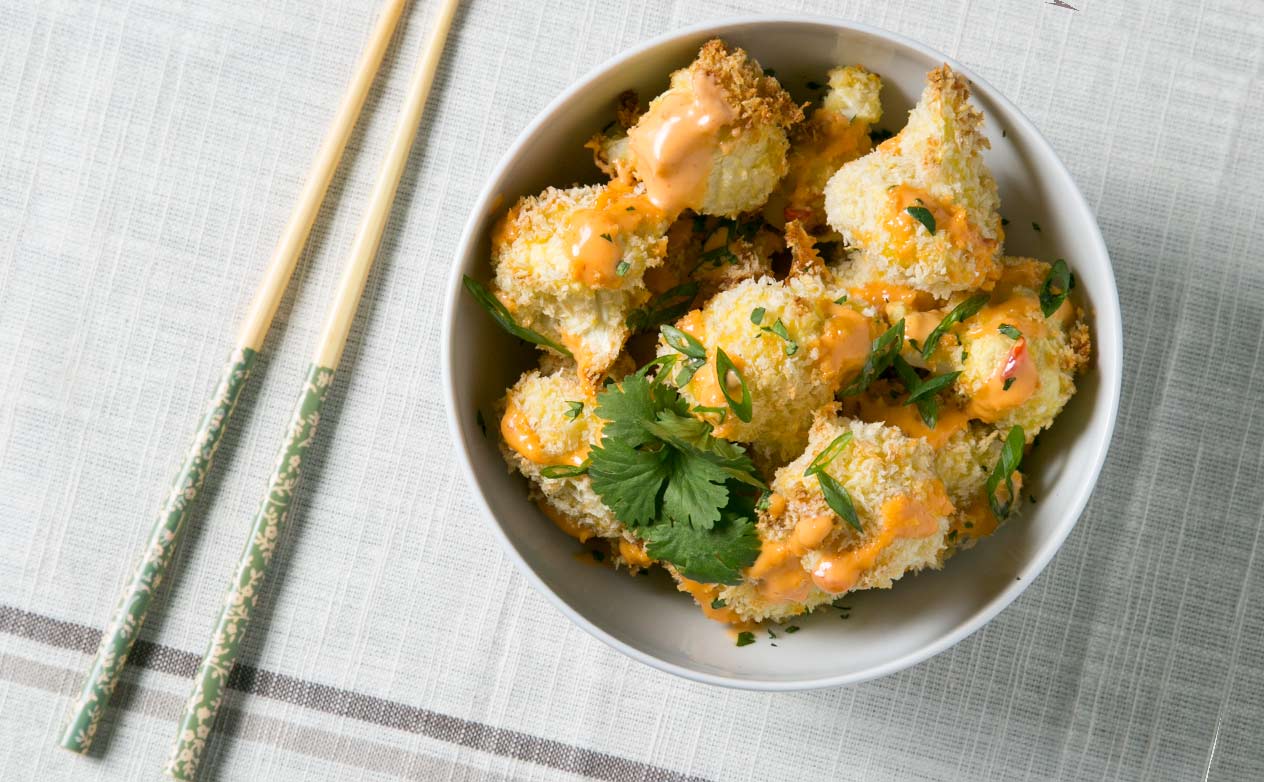 Crispy cauliflower bites drizzled with an addicting sauce that is both sweet and spicy. This dish packs a pow!
8-10
30 Minutes
Print
Ingredients:
1/2 head of cauliflower, cut into bite sized florets
1/3 cup flour
2 large eggs, beaten
2 cups panko bread crumbs
1 tablespoon cilantro, finely chopped (optional)
1 scallion, thinly sliced (optional)
Method:
Preheat oven to 400 degrees F. Place the flour in a large bowl and toss in the cauliflower pieces. Stir until the cauliflower is coated with a thin layer of flour. It helps if the cauliflower is a little damp for this step.
Dip each cauliflower piece in the egg and then roll in panko until fully coated. Place on a baking sheet lined with parchment paper. Repeat this process until all cauliflower is coated.
Bake for about 20 minutes or until coating is a golden brown and crunchy.
While cauliflower is cooking, make the sauce. Add all ingredients into a small bowl and whisk until well combined. Drizzle the sauce over baked cauliflower, reserving additional for dipping. Garnish with fresh cilantro and scallions if desired.