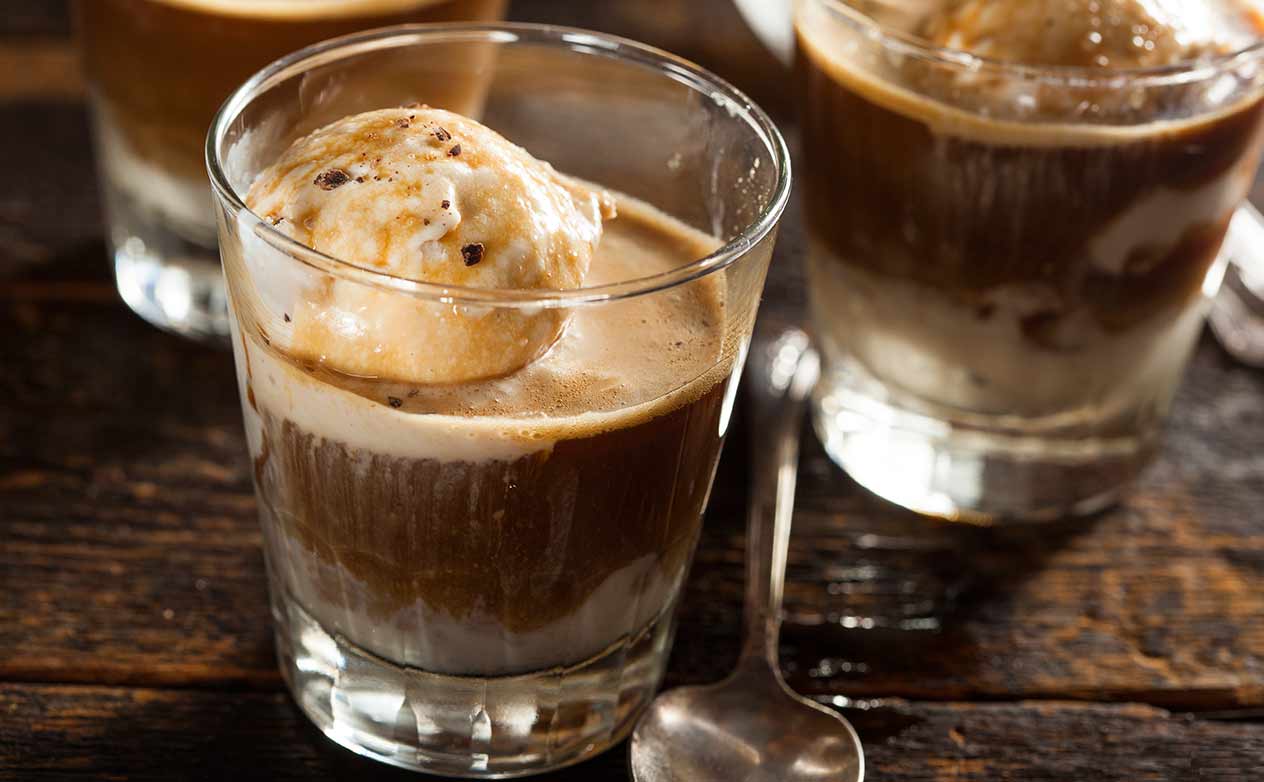 Traditional affogato is made with hot espresso or strong coffee. Try this cold brew version on a hot summer day for a refreshing treat.
2 servings
Print
Ingredients:
2-4 scoops vanilla ice cream or gelato
1 cup strong coffee or espresso
Method:
Scoop ice cream into two individual cups or glasses.
Pour a liberal amount of coffee over each and serve immediately.
Chef's Notes:
Try adding different toppings for variety, like chopped dark chocolate, crushed biscotti biscuits, or roasted almonds.
Did you know that you can get coffee right from your refrigerator? GE's French Door refrigerators with hot water and the Keurig® K-Cup® Brewing System allow you to enjoy the unexpected convenience of hot single-serve brewing from your fridge.
Provided By: Amanda F.