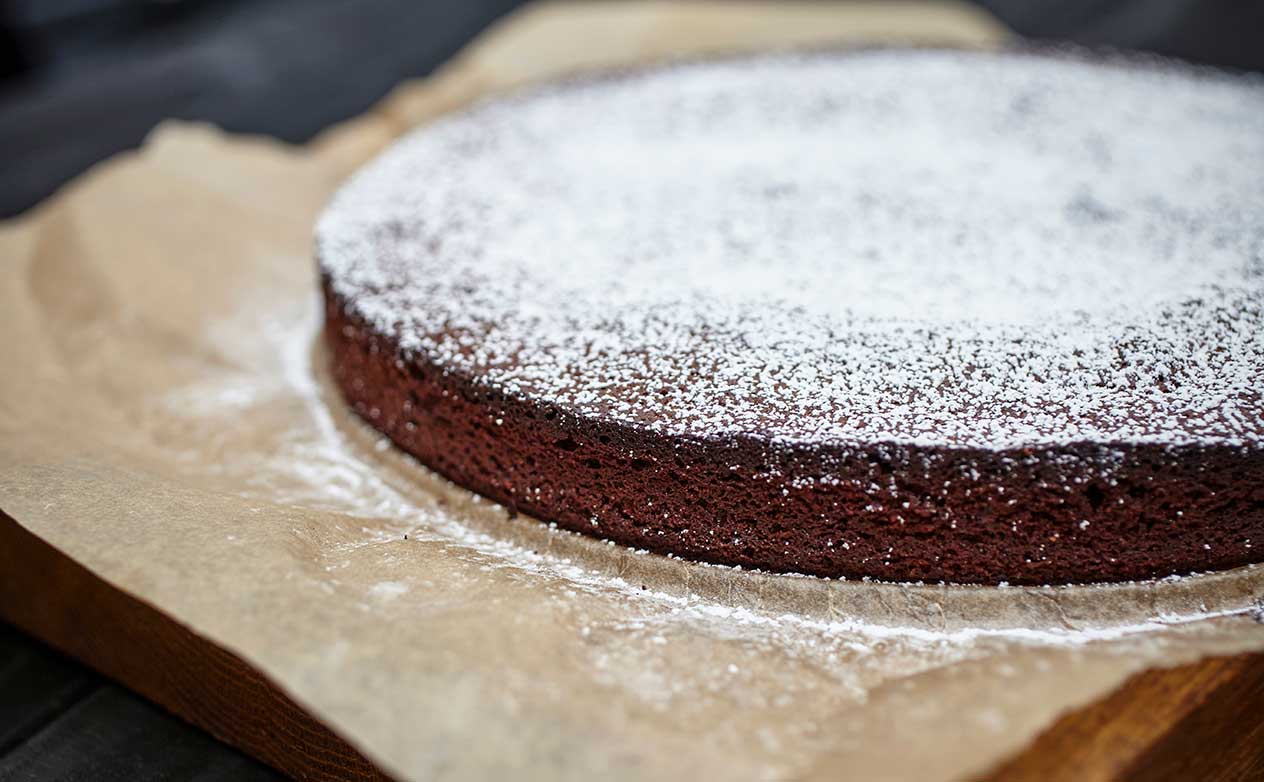 This classic vegan cake is dairy-free and egg-free, but loved by all! Using brewed coffee in place of water gives it a rich mocha flavor.
16-20 servings
Print
Ingredients:
3 cups all-purpose flour
2 cups white sugar
2/3 cup unsweetened cocoa powder
2 teaspoons baking soda
1 teaspoon salt
1 tablespoon vanilla extract
2 tablespoons distilled white or cider vinegar
2/3 cup vegetable oil
2 cups coffee, cooled
Method:
Preheat oven to 350 degrees F.
Sift flour, sugar, cocoa, baking soda, and salt into a large bowl. Make three small wells in the mixture.
Pour oil into one well, vinegar into the second, and vanilla into the third. Pour coffee over the mixture and stir with fork until mixture is thoroughly combined.
Pour into a lightly greased 9x13 pan (or two 8" square or 9" round pans for a layer cake).
Bake at 350 degrees F for 30-35 minutes, or until a tooth pick inserted comes out clean. Let cool completely and frost with your favorite icing.
Chef's Notes:
The coffee should be close to room temperature for this recipe, so brew it first and let it cool while you assemble the rest of the ingredients for your cake.
Did you know that you can get coffee right from your refrigerator? GE's French Door refrigerators with hot water and the Keurig® K-Cup® Brewing System allow you to enjoy the unexpected convenience of hot single-serve brewing from your fridge.
Provided By: Marie D.