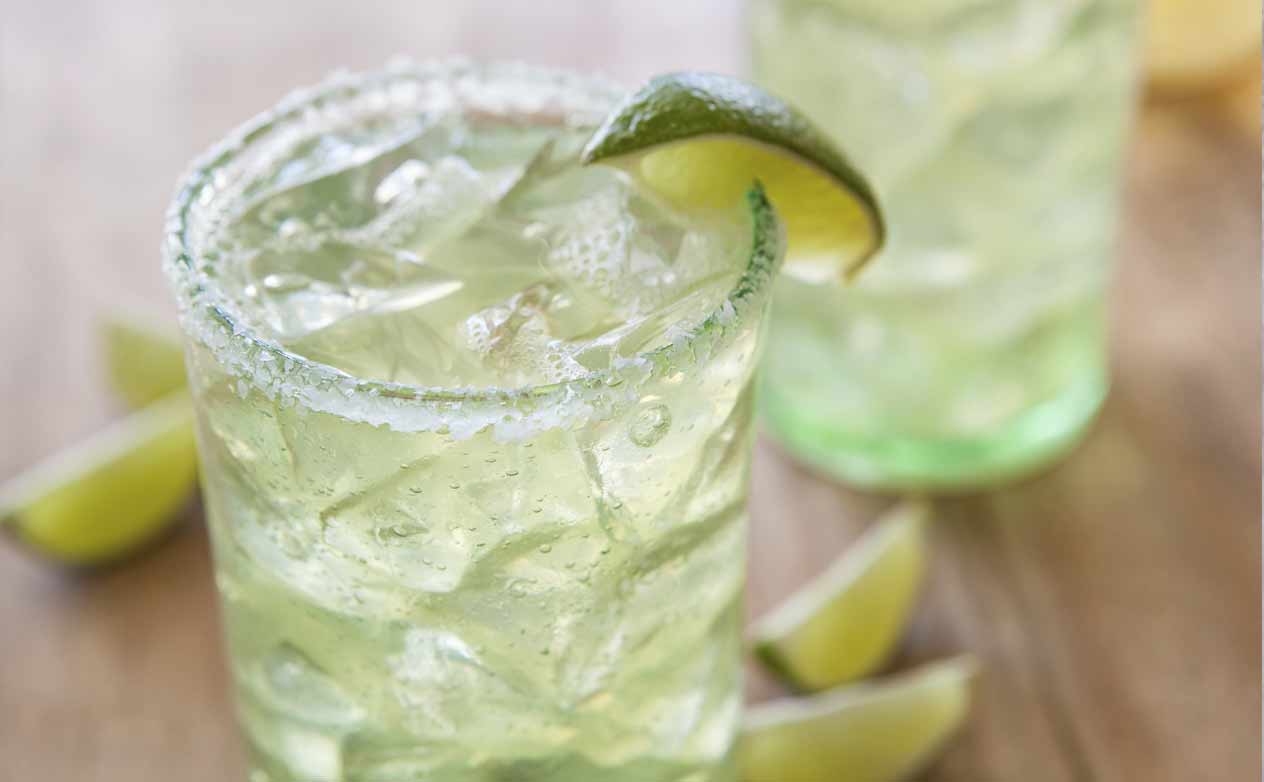 Celebrate anytime with our simple and delicious margaritas! No store-bought mix here, we use fresh lime juice and store-bought lemonade in our margaritas. Mix up a pitcher for your next party!
4 servings
Print
Ingredients:
6 ounces silver Tequila
4 ounces Cointreau
3 ounces fresh lime juice
3 ounces lemonade (use good quality store bought)
Kosher salt
Limes for garnish
Method:
In a medium pitcher, combine the tequila, lime juice, Triple Sec, and lemonade. Stir well.
Rub the rims of 4 glasses with a lime slice and dip in salt to coat. Serve the margaritas in the prepared glasses over ice and garnish with the lime slices.
Provided By: Amanda F.