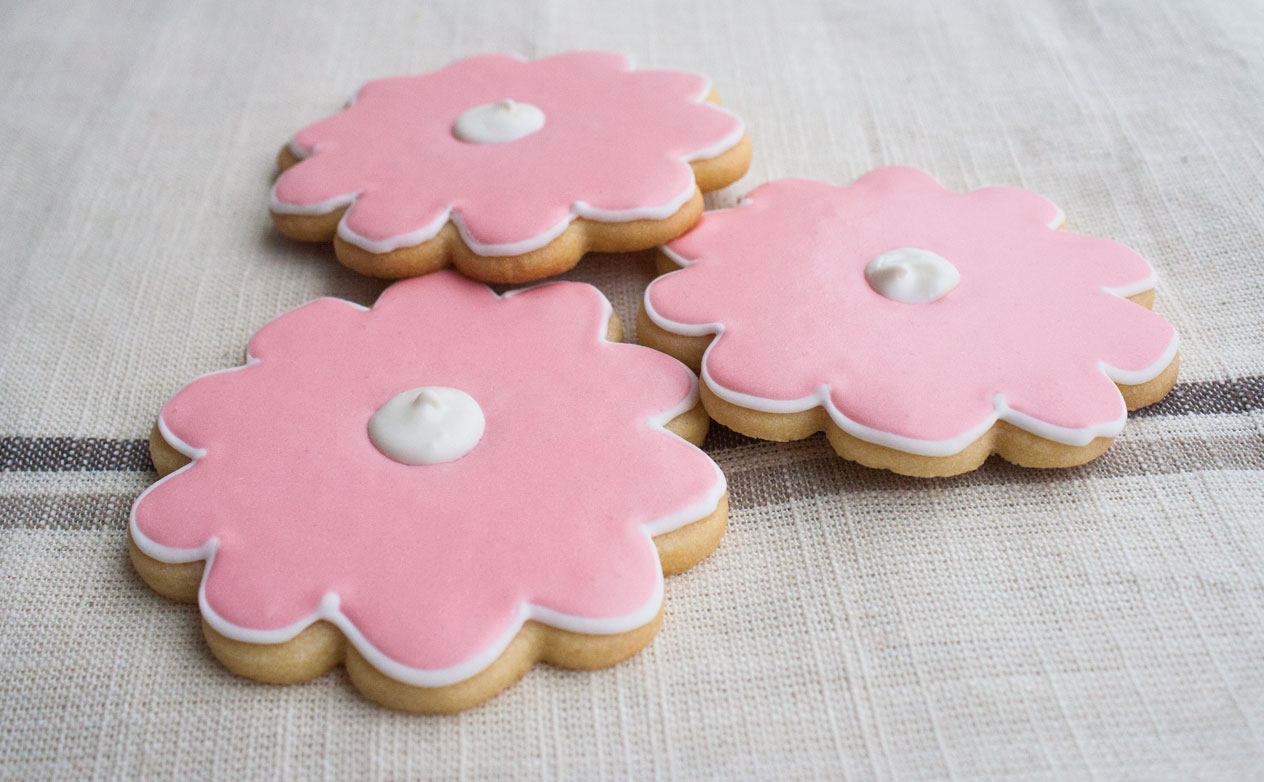 This buttery sugar cookie is the perfect base for your fanciest decorating ideas. They're easy to roll out and have a buttery, crisp texture when baked.
4 Dozen Cookies
14 Minutes
Print
Ingredients:
1 1/4 cups powdered sugar
1 cup plus 2 tablespoons unsalted butter
1 teaspoon salt
1 large egg yolk
2 teaspoons vanilla extract
2 3/4 cups flour
Method:
In a large bowl combine the powdered sugar, butter, egg yolk, salt and vanilla. Beat with an electric mixer until smooth. Add the flour and mix until the dough comes together. The mixture might seem dry at first, but it will form into a dough eventually. If it doesn't, you can add a tablespoon of water to speed up the process.
Divide the dough in half and shape each half into a slightly flattened disk. Wrap the dough discs in plastic and refrigerate for at least 2 hours.
Remove the dough from the refrigerator and let it soften for about 20 to 30 minutes, until it feels soft enough to roll.
Preheat oven to 350 degrees F.
Sprinkle your rolling surface with flour and flour your rolling pin. Working with one piece of dough at a time, roll it to about 1/8 inch thick. Use your favorite cookie cutters to cut shapes.
Place the cookies on parchment-lined baking sheets. These cookies don't spread much so they can be close together on the tray.
Bake for 12 to 14 minutes, until the edges are just starting to brown. Remove from the oven, and cool on the pan.
Decorate with royal icing or a simple glaze. Store cookies in an airtight container to keep them fresh.