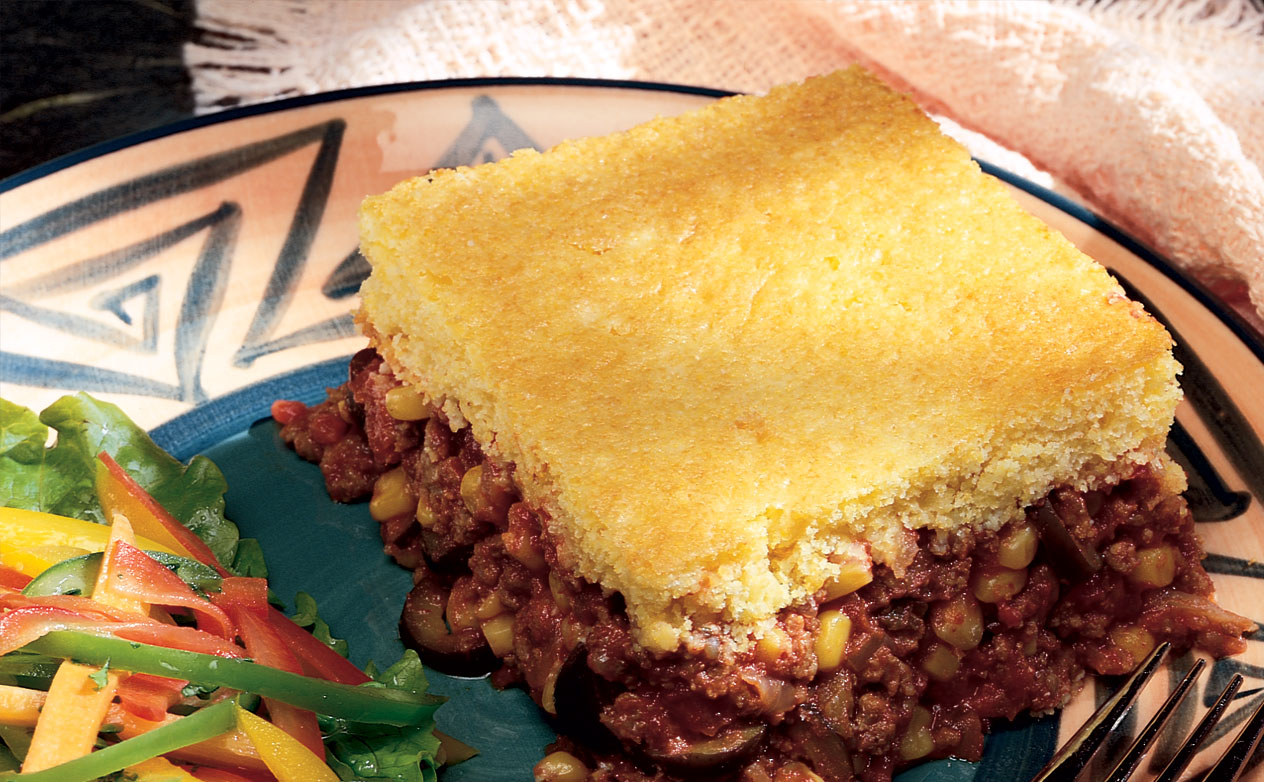 6 Servings
12-18 minutes
Print
Ingredients:
1 lb. lean ground beef
½ cup chopped onion
1 (15¼-oz.) can whole kernel corn, drained
1 cup chunky salsa
1 (6-oz.) can tomato paste
1 (2 ¼-oz.) can sliced ripe olives, drained
2 teaspoons chili powder
½ teaspoon salt
1 (8-oz.) package corn muffin mix
⅓ cup milk
1 egg
Method:
Cook beef and onion until meat is browned; drain well.
In a bowl, combine meat mixture, corn, salsa, tomato paste, olives, chili powder and salt.
Spoon into an 8-inch square baking dish.
In a small bowl, combine muffin mix, milk and egg; stir just until moistened.
Spread mixture over meat.
Place dish on non-stick metal tray.
Cook according to your Advantium model's cooking settings or until top is golden brown.
Cooking Settings:
Advantium:
Settings:
Time:
Tray Type:
120 Over the Range
U=Lo L=Hi
18 minutes
Metal Tray
120 Wall Oven
U=Lo L=Hi
16 minutes
Metal Tray
240 Over the Range
U=4 M=3 L=6
13 minutes
Metal Tray
240 Wall Oven
U=4 M=3 L=6
13 minutes
Metal Tray
240 Wall Oven with Convection
U=1 M=5 L=10 C=10
12 minutes
Metal Tray