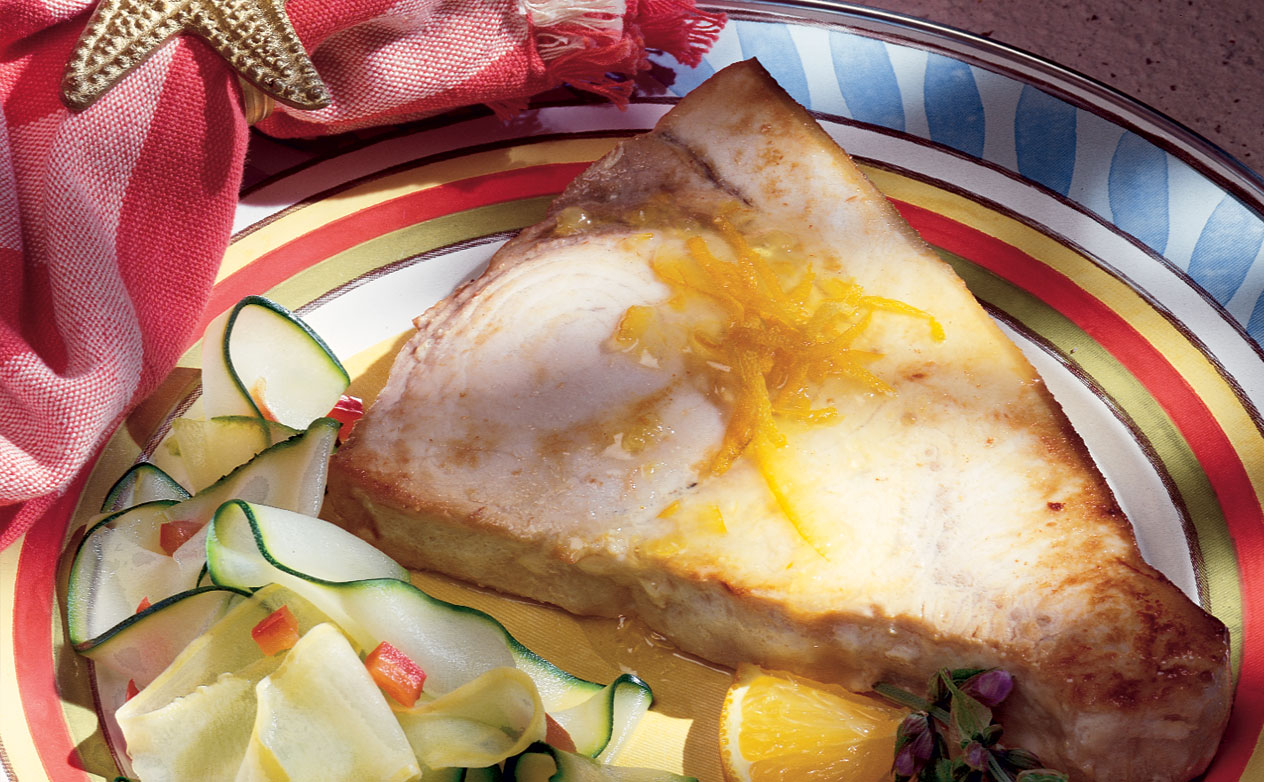 4 Servings
7-19 minutes
Print
Ingredients:
⅔ cup orange marmalade
¼ cup pineapple juice
2 teaspoons prepared horseradish
¼ teaspoon garlic powder
¼ teaspoon coriander
Dash hot pepper sauce
3 tablespoons butter, melted
1 teaspoon lime juice
2 (12-oz.) swordfish steaks, cut
1-inch thick
Method:
In a 2-cup glass measuring cup, combine marmalade, pineapple juice, horseradish, garlic powder, coriander and hot sauce.
Place cup on non-stick metal tray.
Cook for 1 to 2 minutes at U=LO, L=LO or until hot.
Set aside and keep warm.
Combine butter and lime juice; brush over both sides of swordfish.
Place fish on nonstick metal tray.
Cook according to your Advantium model's cooking settings or until fish flakes easily when tested with a fork.
Turn fish over after 10 minutes.
Serve with Orange Sauce.
Cooking Settings:
Advantium:
Settings:
Time:
Tray Type:
120 Over the Range
U=Med Lo L=Lo
19 minutes
Metal Tray
120 Wall Oven
U=Med Lo L=Lo Lo
15 minutes
Metal Tray
240 Over the Range
U=10 M=0 L=10
7 minutes
Metal Tray
240 Wall Oven
U=10 M=0 L=10
7 minutes
Metal Tray
240 Wall Oven with Convection
U=10 M=1 L=10 C=10
10 minutes
Metal Tray