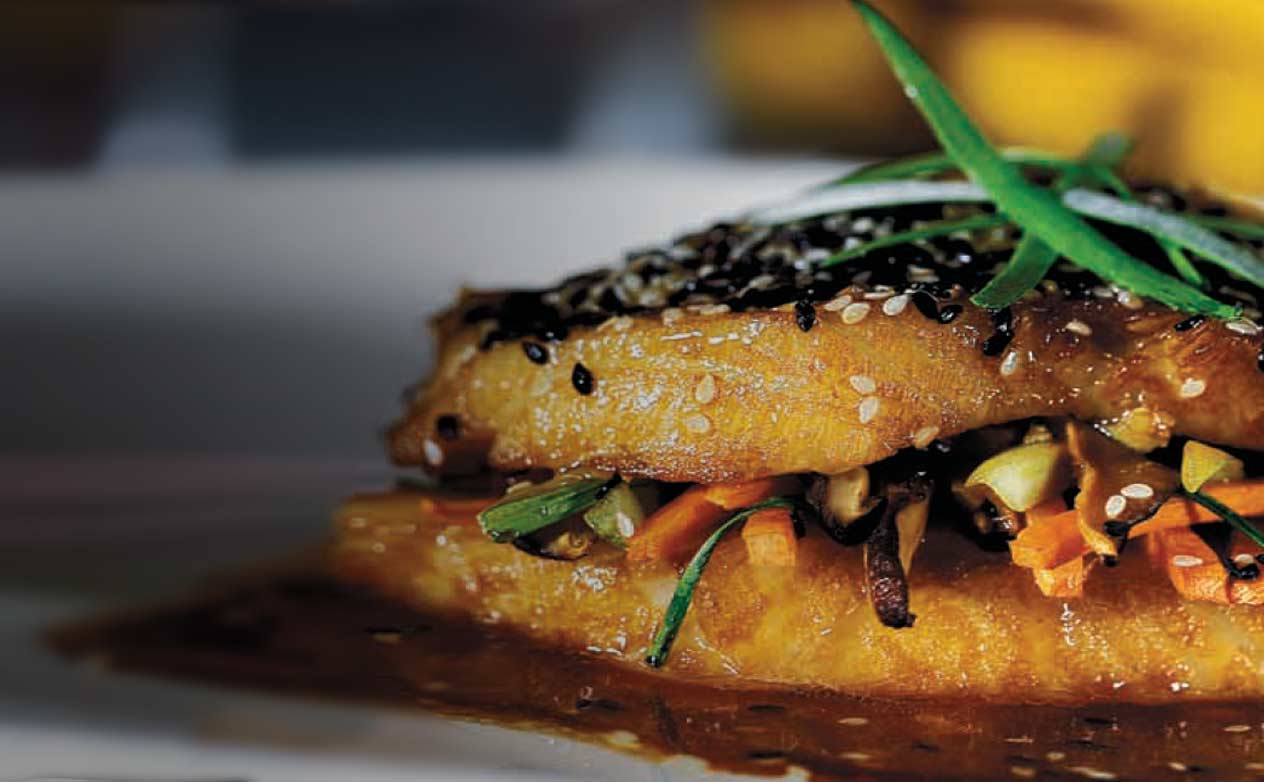 4 Servings
4-8 minutes
Print
Ingredients:
1 ½ lb. firm white fish fillets, such as sea
bass or red snapper
2 tablespoons oyster-flavored sauce
2 tablespoons soy sauce
1 tablespoon sesame oil
4 fresh shiitake mushrooms, sliced
2 green onions, cut in julienne strips
1 small carrot, cut in julienne strips
1 rib celery, cut in julienne strips
1 teaspoon black sesame seeds
1 teaspoon white sesame seeds
Method:
Cut fillets crosswise into 8 serving-size pieces (about 3-inch squares).
Combine oyster-flavored sauce, soy sauce and sesame oil; blend well.
Add fish and turn to coat on both sides.
Place half of fish on non-stick metal tray.
Divide mushrooms, green onion, carrots and celery evenly among fish.
Top with remaining fish to make sandwiches; sprinkle evenly with sesame seeds.
Cook according to your Advantium model's cooking settings or until fish flakes easily when tested with a fork.
Cooking Settings:
Advantium:
Settings:
Time:
Tray Type:
120 Over the Range
U=Lo L=Hi
8 minutes
Metal Tray
120 Wall Oven
U=Lo L=Hi
8 minutes
Metal Tray
240 Over the Range
U=10 M=5 L=10
4 minutes
Metal Tray
240 Wall Oven
U=10 M=5 L=10
4 minutes
Metal Tray
240 Wall Oven with Convection
U=10 M=5 L=10 C=10
6 minutes
Metal Tray