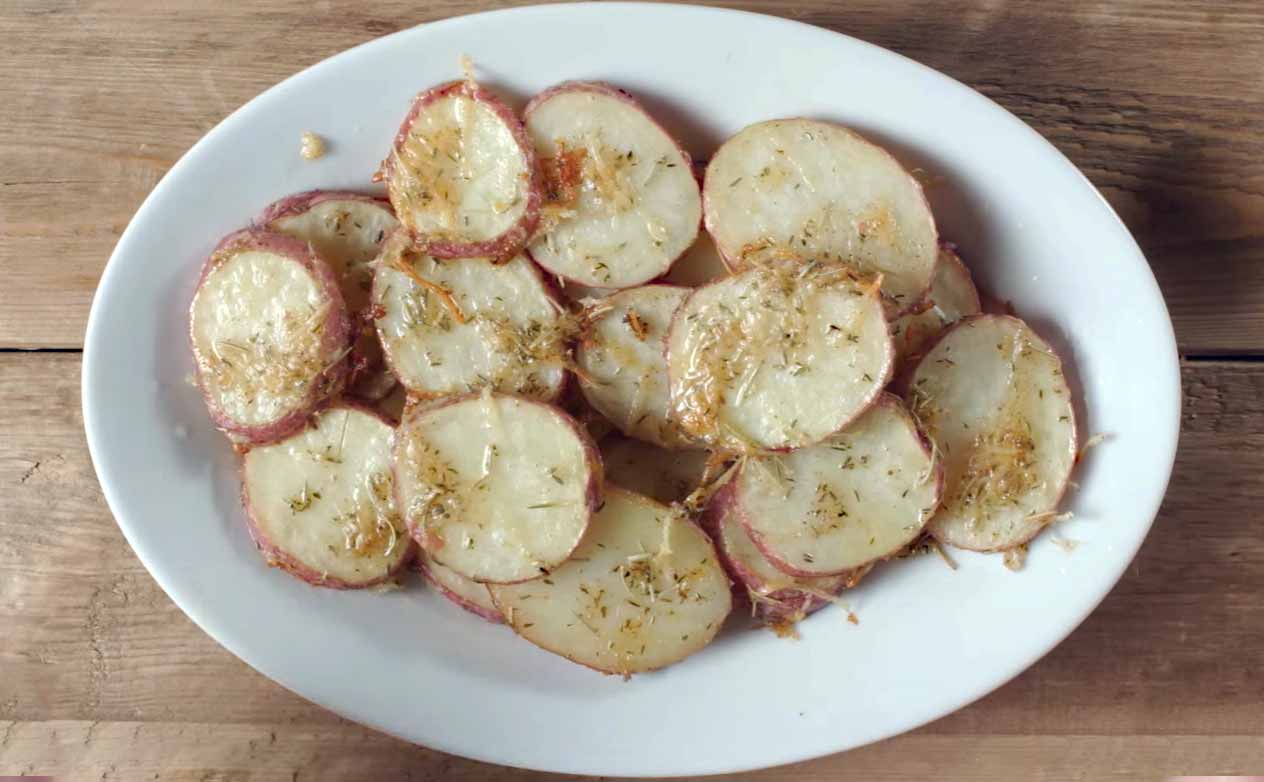 These crispy and flavorful parmesean potatoes will be the hit of any party.
6 Servings
14-23 minutes
Print
Ingredients:
1 ½ lbs. medium-size red skinned potatoes, unpeeled and sliced ¼-inch thick
3 tablespoons butter, melted
½ cup grated Parmesan cheese
½ teaspoon rosemary, crushed
½ teaspoon salt
¼ teaspoon thyme
¼ teaspoon pepper
Method:
In large bowl, combine sliced potatoes and butter; add cheese, rosemary, salt, thyme and pepper; toss gently to coat potato slices evenly.
Place potatoes in a single layer on non-stick metal tray.
Cook according to your Advantium model's cooking settings.
Cooking Settings:
Advantium:
Settings:
Time:
Tray Type:
120 Over the Range
U=Hi L=Hi
23 minutes
Metal Tray
120 Wall Oven
U=Hi L=Hi
23 minutes
Metal Tray
240 Over the Range
U=10 M=0 L=10
14 minutes
Metal Tray
240 Wall Oven
U=10 M=0 L=10
14 minutes
Metal Tray
240 Wall Oven with Convection
U=10 M=0 L=10 C=10
14 minutes
Metal Tray