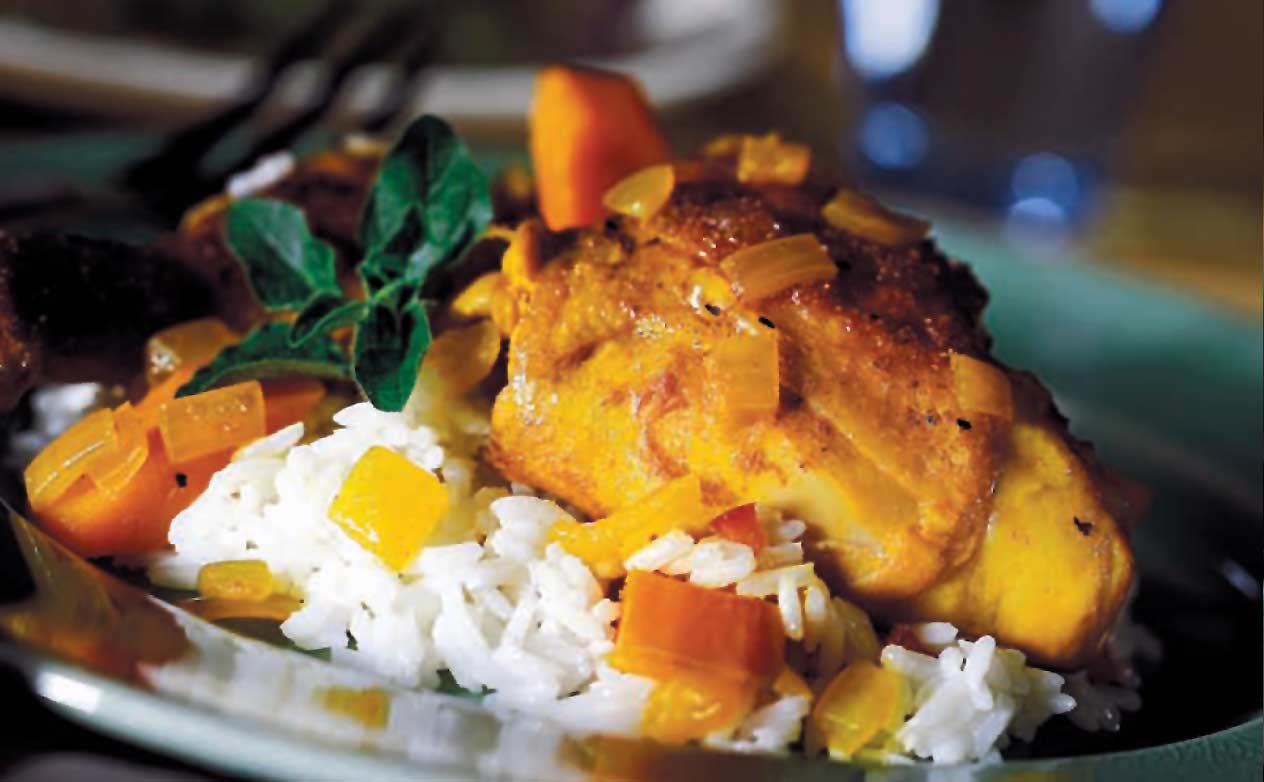 The perfect blend of spices and veggies takes this chicken dish to the next level.
4 Servings
18-32 minutes
Print
Ingredients:
2 to 2 ½ lbs. chicken pieces
1 ½ cups carrots, sliced ½ inch thick
1 cup chopped onion
¾ cup chicken broth
1 tablespoon lemon juice
2 teaspoons grated lemon rind
1 teaspoon paprika
½ teaspoon ginger
½ teaspoon turmeric
½ teaspoon salt
¼ teaspoon cinnamon
cooked rice
Method:
In 2½-quart oval (or similar) casserole, place chicken pieces; add carrots and onion.
Combine broth, lemon juice, lemon rind, paprika, ginger, turmeric, salt and cinnamon; pour over chicken.
Cover.
Cook according to your Advantium model's cooking settings or until done.
Turn chicken over and stir carrots after 15 minutes of cooking time.
Serve over rice.
Cooking Settings:
Advantium:
Settings:
Time:
Tray Type:
120 Over the Range
U=Lo L=Lo
32 minutes
Metal Tray
120 Wall Oven
U=Lo L=Lo
27 minutes
Metal Tray
240 Over the Range
U=8 M=4 L=5
25 minutes
Metal Tray
240 Wall Oven
U=8 M=4 L=5
25 minutes
Metal Tray
240 Wall Oven with Convection
U=8 M=7 L=10 C=10
18 minutes
Metal Tray
Chef's Notes:
Tumeric lends unique color and flavor to this dish. Tumeric is the root of a tropical plant related to ginger. It has a slightly bitter flavor and bright orange-yellow color. East Indian cooking frequently features tumeric and it is the ingredient that gives American-style yellow mustard its intense yellow color.