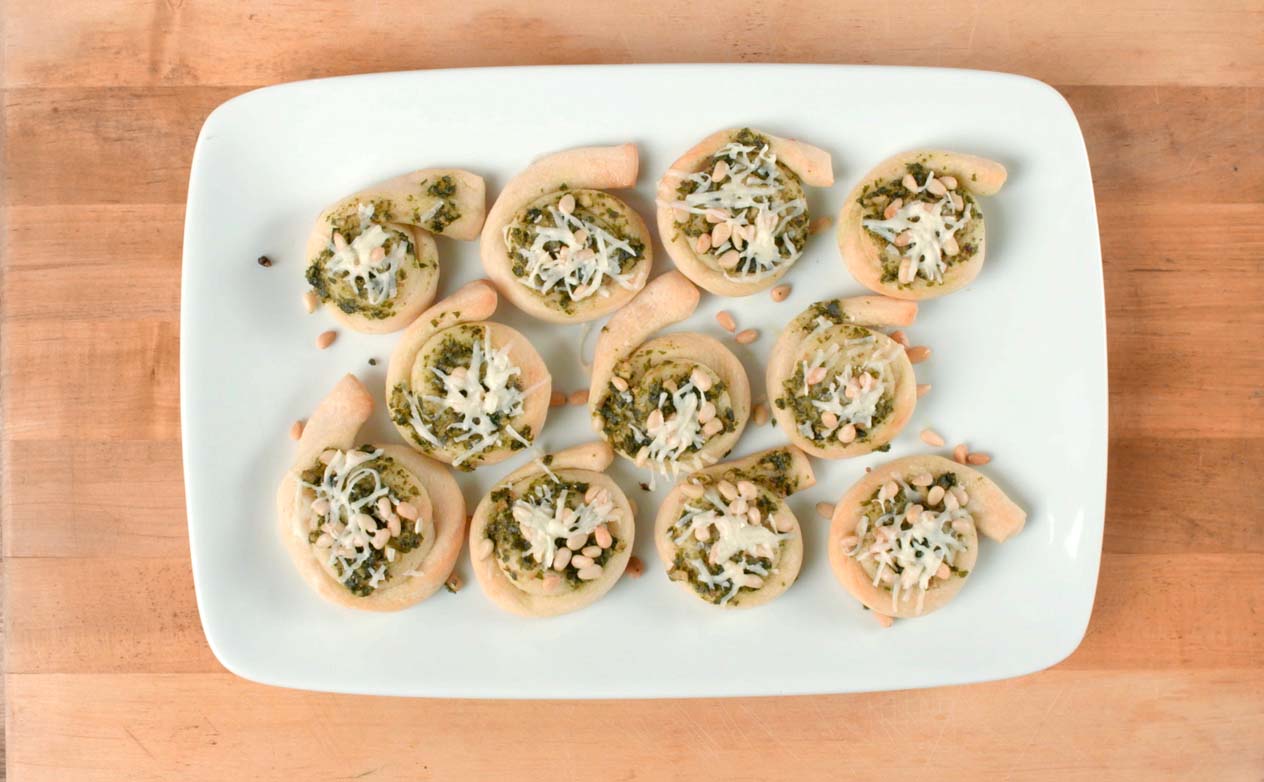 The perfect appetizer for any get-together. Pesto, pine nuts and asiago cheese dress up pre-made dough for a delicious finger food treat.
8 Servings
5-14 minutes
Print
Ingredients:
1 (11.5-oz.) can refrigerated bread sticks
3 tablespoons refrigerated pesto
3 tablespoons pine nuts
3 tablespoons grated Asiago cheese
Method:
Separate dough into 8 coils; place on non-stick metal tray.
Spread pesto evenly over tops of biscuits.
Sprinkle each coil evenly with pine nuts.
Cook according to your Advantium model's cooking settings or until golden brown.
Sprinkle with Asiago cheese after 10 minutes of cooking time.
Cooking Settings:
Advantium:
Settings:
Time:
Tray Type:
120 Over the Range
U=Hi L=Lo
14 minutes
Metal Tray
120 Wall Oven
U=Med L=Lo
12 minutes
Metal Tray
240 Over the Range
U=8 M=6 L=5
5 minutes
Metal Tray
240 Wall Oven
U=8 M=6 L=5
5 minutes
Metal Tray
240 Wall Oven with Convection
U=3 M=1 L=5 C=8
11 minutes
Metal Tray
Chef's Notes:
It is easy to make your own pesto when summer herbs are abundant. In a food processor or blender, combine 2 cups loosely packed fresh basil leaves, ¼ cup olive oil, 2 tablespoons pine nuts, 2 cloves garlic and ½ teaspoon salt; cover and process until smooth. Stir in ⅓ cup freshly grated Parmesan cheese.