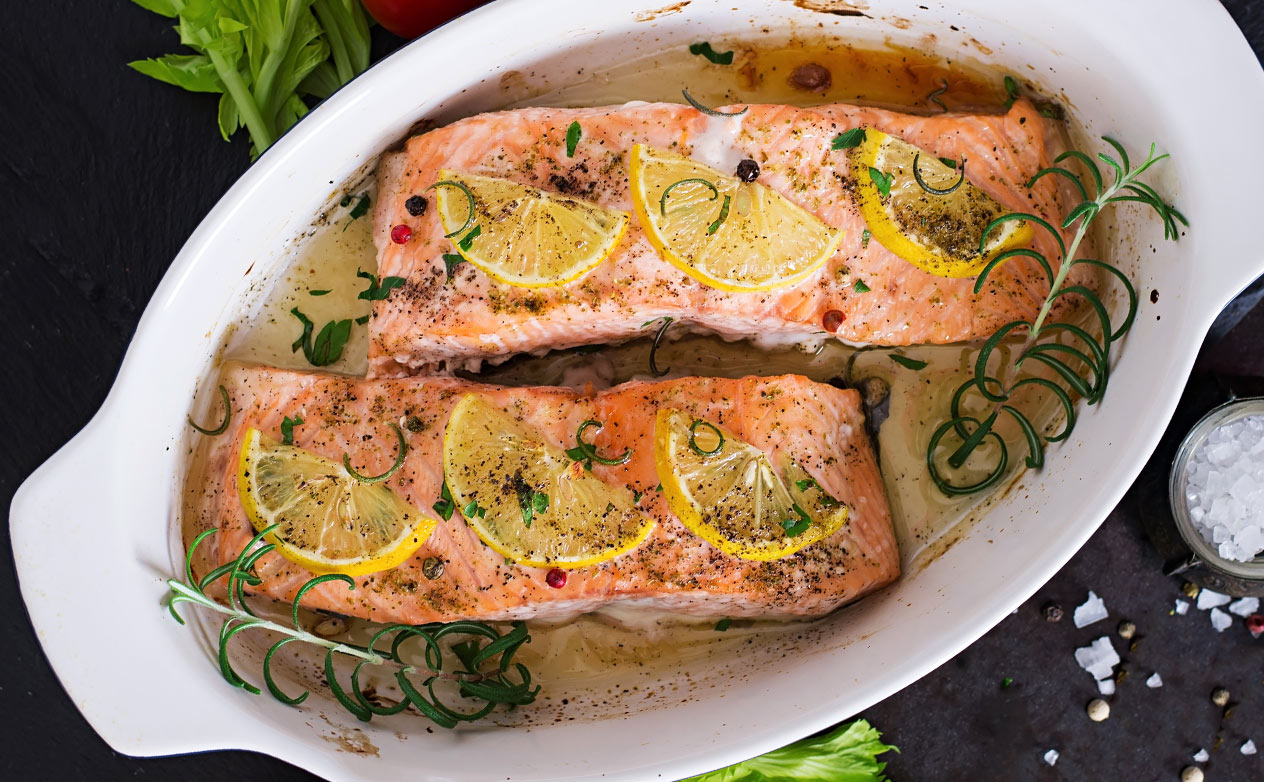 With this simple combination of herbs and spices, transform everyday salmon into flavor-packed entrée.
6 Servings
7-16 minutes
Print
Ingredients:
3 tablespoons butter, melted
2 teaspoons lemon juice
3 (11-oz.) salmon steaks, cut 1-inch thick
2 teaspoons lemon pepper
½ teaspoon garlic powder
½ teaspoon tarragon
¼ teaspoon salt
¼ teaspoon paprika
6 thin lemon slices
Method:
Combine butter and lemon juice; brush over both sides of salmon.
Combine lemon pepper, garlic powder, tarragon, salt and paprika; sprinkle over both sides of salmon.
Place salmon on non-stick metal tray.
Cook according to your Advantium model's cooking settings or until fish flakes easily when tested with a fork.
Turn salmon over after 12 minutes of cooking time and top each steak with lemon slice.
Cooking Settings:
Advantium:
Settings:
Time:
Tray Type:
120 Over the Range
U=Med Lo L=Lo
15 minutes
Metal Tray
120 Wall Oven
U=Med Lo L=Lo
16 minutes
Metal Tray
240 Over the Range
U=10 M=5 L=10
7 minutes
Metal Tray
240 Wall Oven
U=10 M=5 L=10
7 minutes
Metal Tray
240 Wall Oven with Convection
U=10 M=3 L=10 C=10
9 minutes
Metal Tray