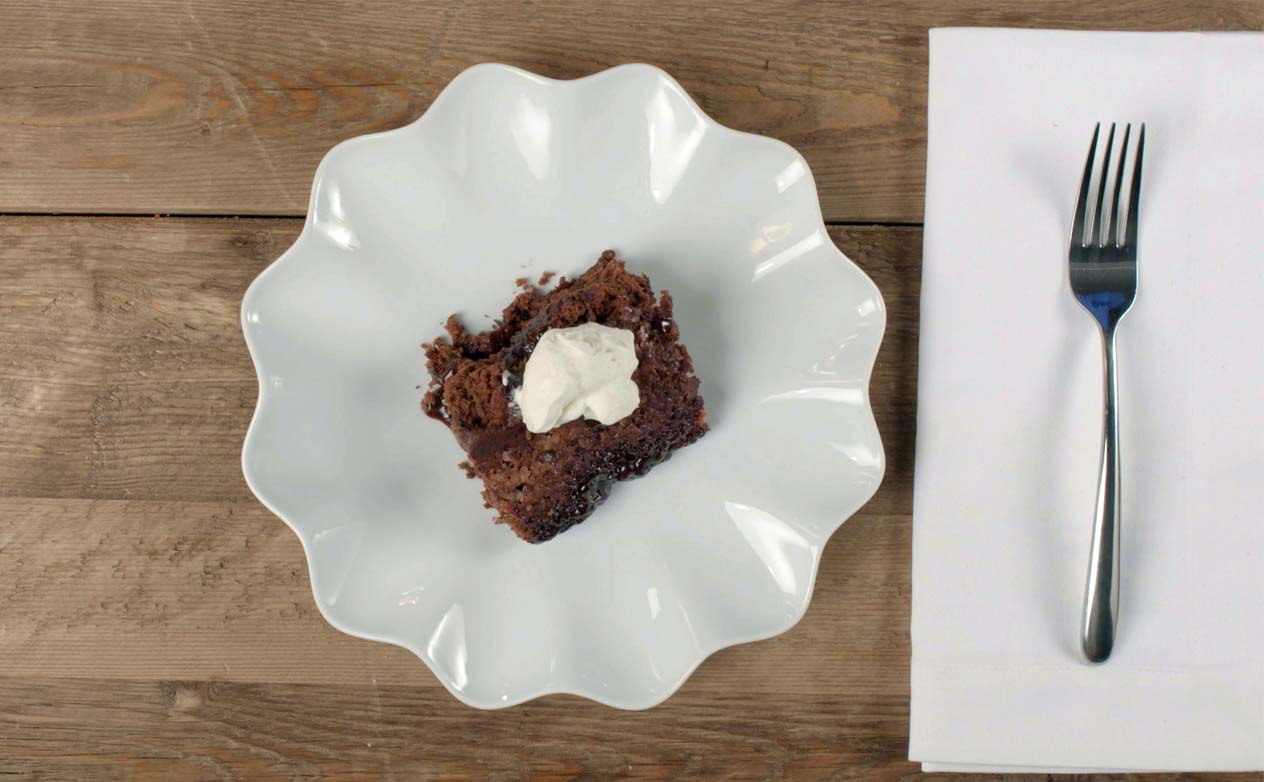 Enjoy this rich and creamy cake in just minutes. It's the perfect recipe for chocolate lovers!
6 Servings
11-23 minutes
Print
Ingredients:
1 ¼ cups granulated sugar, divided
1 cup all-purpose flour
½ cup cocoa, divided
2 teaspoons baking powder
¼ teaspoon salt
½ cup milk
⅓ cup butter, melted
1 ½ teaspoons vanilla
½ cup packed brown sugar
1 ¼ cups boiling water
Method:
Combine ¾ cup granulated sugar, flour, ¼ cup cocoa, baking powder and salt.
Add milk, butter and vanilla; beat until smooth.
Pour mixture into an 8-inch square baking dish.
Combine remaining granulated sugar, brown sugar and remaining cocoa; sprinkle evenly over chocolate mixture.
Pour boiling water over batter.
Do not stir.
Cook according to your Advantium model's cooking settings or until center is almost set.
Let stand 15 minutes.
Spoon into dessert dishes to serve.
Cooking Settings:
Advantium:
Settings:
Time:
Tray Type:
120 Over the Range
U=Med L=Hi
23 minutes
Metal Tray
120 Wall Oven
U=Med L=Hi
23 minutes
Metal Tray
240 Over the Range
U=4 M=3 L=4
11 minutes
Metal Tray
240 Wall Oven
U=4 M=3 L=4
11 minutes
Metal Tray
240 Wall Oven with Convection
U=4 M=2 L=10 C=9
18 minutes
Metal Tray