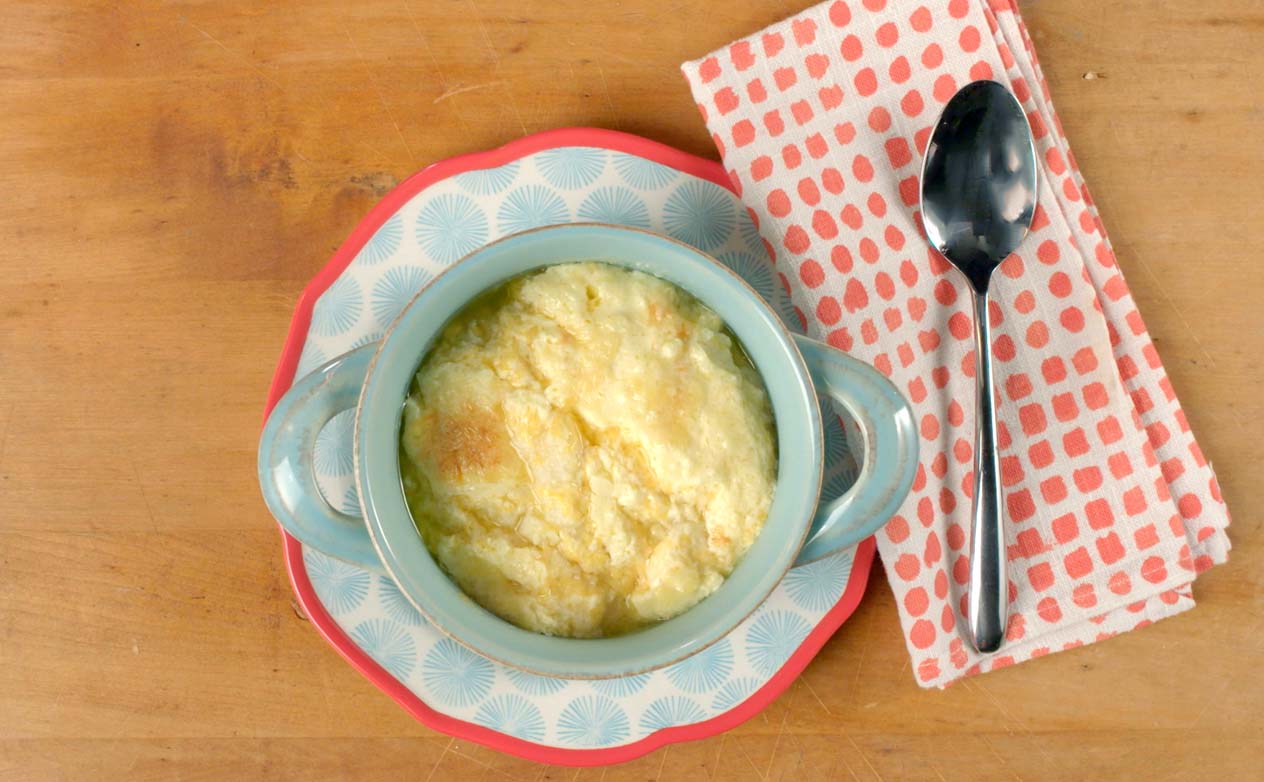 A southern classic with a kick, these grits turn out creamy and cheesy every time, in no time.
6 Servings
16-24 minutes
Print
Ingredients:
3 cups hot water
¾ cup quick-cooking grits
¾ teaspoon salt
2 cups shredded sharp Cheddar cheese, divided
5 tablespoons butter, sliced
2 eggs
Milk
¼ teaspoon garlic powder
Dash hot pepper sauce
Method:
In a 3-quart ceramic casserole, combine water, grits and salt.
Place dish on glass tray.
Microwave at high (10) for 9 to 12 minutes or until thickened and bubbly; stir after 5 minutes.
Add 1½ cups cheese and butter; stir until melted.
In a 1-cup measuring cup, beat eggs.
Add enough milk to total ¾ cup; stir in garlic powder and hot pepper sauce.
Quickly stir egg mixture into grits.
Pour mixture into a well-greased 2-quart oblong or 8-inch square baking dish; sprinkle with remaining cheese.
Cook according to your Advantium model's cooking settings or until knife inserted in center comes out clean.
Let stand 5 minutes.
Cooking Settings:
Advantium:
Settings:
Time:
Tray Type:
120 Over the Range
U=Med Lo L=Lo
24 minutes
Metal Tray
120 Wall Oven
U=Med Lo L=Lo
16 minutes
Metal Tray
240 Over the Range
U=6 M=3 L=5
19 minutes
Glass Tray for microwave only
240 Wall Oven
U=6 M=3 L=5
19 minutes
Metal Tray
240 Wall Oven with Convection
U=4 M=3 L=10 C=8
20 minutes
Glass Tray for microwave only
Chef's Notes:
For a casserole with a nuttier flavor and heartier texture, use stone- ground grits in this recipe. Cook stone-ground grits according to package directions.