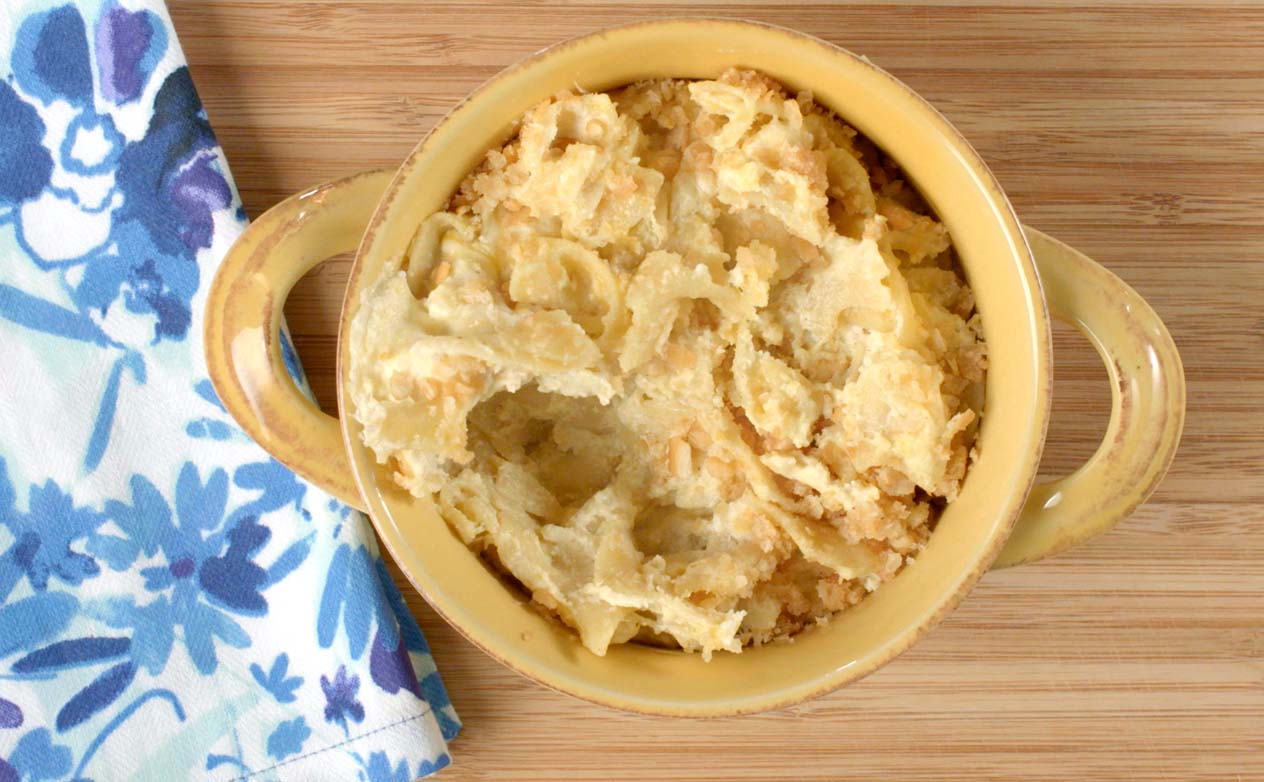 The perfect weeknight dinner, this casserole will have the whole family asking for more. Luckily, it's so quick and easy, you'll be able to whip up another batch with no problem.
6 Servings
15-29 minutes
Print
Ingredients:
1 (16-oz.) pkg. wide egg noodles, cooked and drained
3 cups (12 oz.) shredded four-cheese blend
1 (15-oz.) carton ricotta cheese
1 cup whipping cream
1 egg, beaten
¼ teaspoon nutmeg
½ cup buttery cracker crumbs
2 tablespoons butter, melted
Method:
Combine noodles, shredded cheese, ricotta cheese, cream, egg and nutmeg; spoon into a 3-quart round casserole.
Cover.
Cook according to your Advantium model's cooking settings or until lightly browned and bubbly.
Combine crumbs and butter; sprinkle over casserole during last 10 minutes of cooking time.
Cooking Settings:
Advantium:
Settings:
Time:
Tray Type:
120 Over the Range
U=Lo L=Lo
29 minutes
Metal Tray
120 Wall Oven
U=Med Lo L=Lo
23 minutes
Metal Tray
240 Over the Range
U=8 M=3 L=5
15 minutes
Metal Tray
240 Wall Oven
U=8 M=3 L=5
15 minutes
Metal Tray
240 Wall Oven with Convection
U=1 M=4 L=10 C=10
23 minutes
Metal Tray