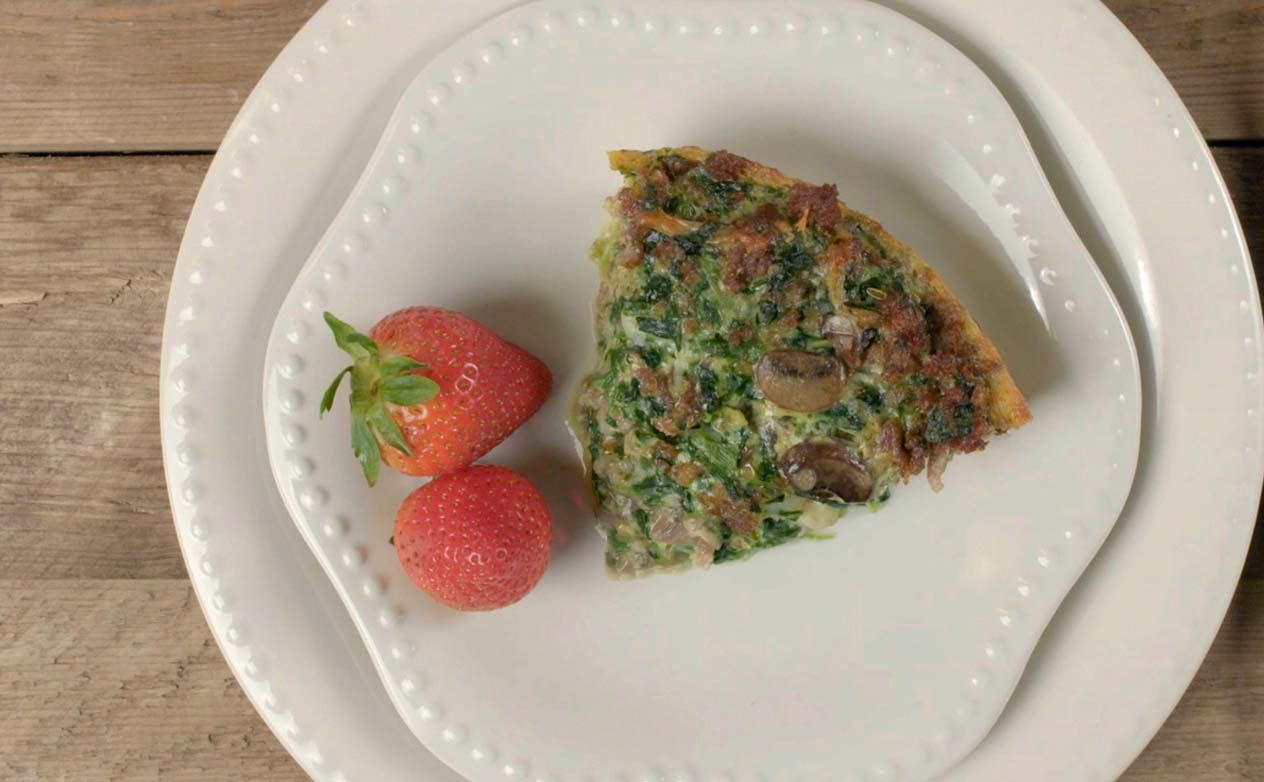 Light and fluffy, this crustless quiche makes brunch easy. Just mix together a few ingredients, and in no time, you'll have a healthy, hearty meal.
6 Servings
13-22 minutes
Print
Ingredients:
½ lb. mild bulk Italian sausage
2 cups sliced fresh mushrooms
1 (12-oz.) pkg. frozen spinach souffle, thawed
1 cup shredded Swiss cheese
3 eggs, beaten
½ cup half & half
¼ teaspoon pepper
Method:
Combine sausage and mushrooms; cook until sausage is browned and mushrooms are tender, stirring occasionally to crumble sausage.
Drain well.
Stir in spinach, cheese, eggs, half & half and pepper.
Pour mixture into a 9-inch deep pie dish.
Cook according to your Advantium model's cooking settings or until knife inserted in center comes out clean.
Let stand 5 minutes.
Cooking Settings:
Advantium:
Settings:
Time:
Tray Type:
120 Over the Range
U=Lo L=Hi
20 minutes
Metal Tray
120 Wall Oven
U=Med Lo L=Lo
22 minutes
Metal Tray
240 Over the Range
U=6 M=3 L=5
13 minutes
Metal Tray
240 Wall Oven
U=6 M=3 L=5
13 minutes
Metal Tray
240 Wall Oven with Convection
U=2 M=3 L=10 C=10
20 minutes
Metal Tray