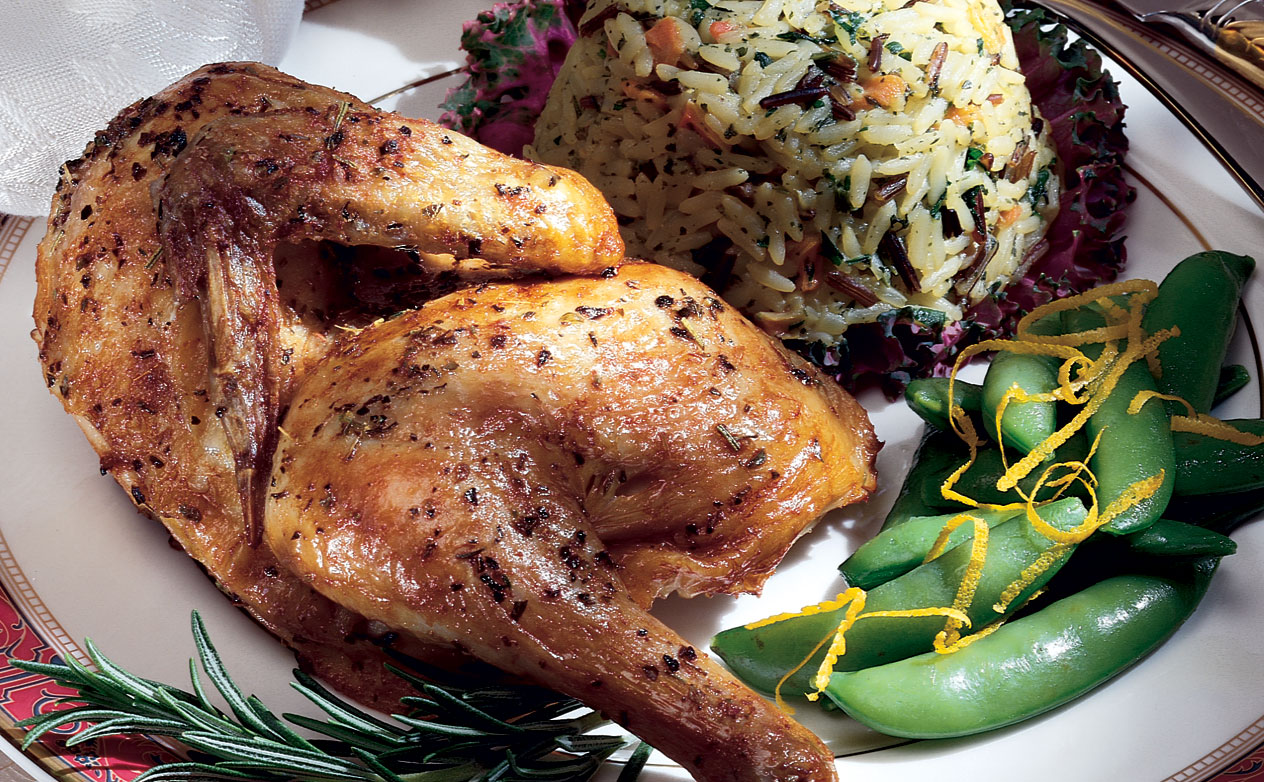 4 Servings
13 minutes
Print
Ingredients:
2 (1 ¼ to 1 ½ lb.) Cornish game hens
¼ cup butter, melted
1 teaspoon salt
1 teaspoon oregano
1 teaspoon basil
¼ teaspoon rosemary, crushed
¼ teaspoon ginger
¼ teaspoon roasted garlic pepper
Method:
Cut hens in half lengthwise with kitchen shears; rinse hens and pat dry with paper towels.
Brush hens with butter.
Combine salt, oregano, basil, rosemary, ginger and pepper; sprinkle evenly over hens.
Cook according to your Advantium model's cooking settings or until done.
Cooking Settings:
Advantium:
Settings:
Time:
Tray Type:
240 Over the Range
U=7 M=10 L=5
13 minutes
Metal Tray
240 Wall Oven
U=7 M=10 L=5
13 minutes
Metal Tray