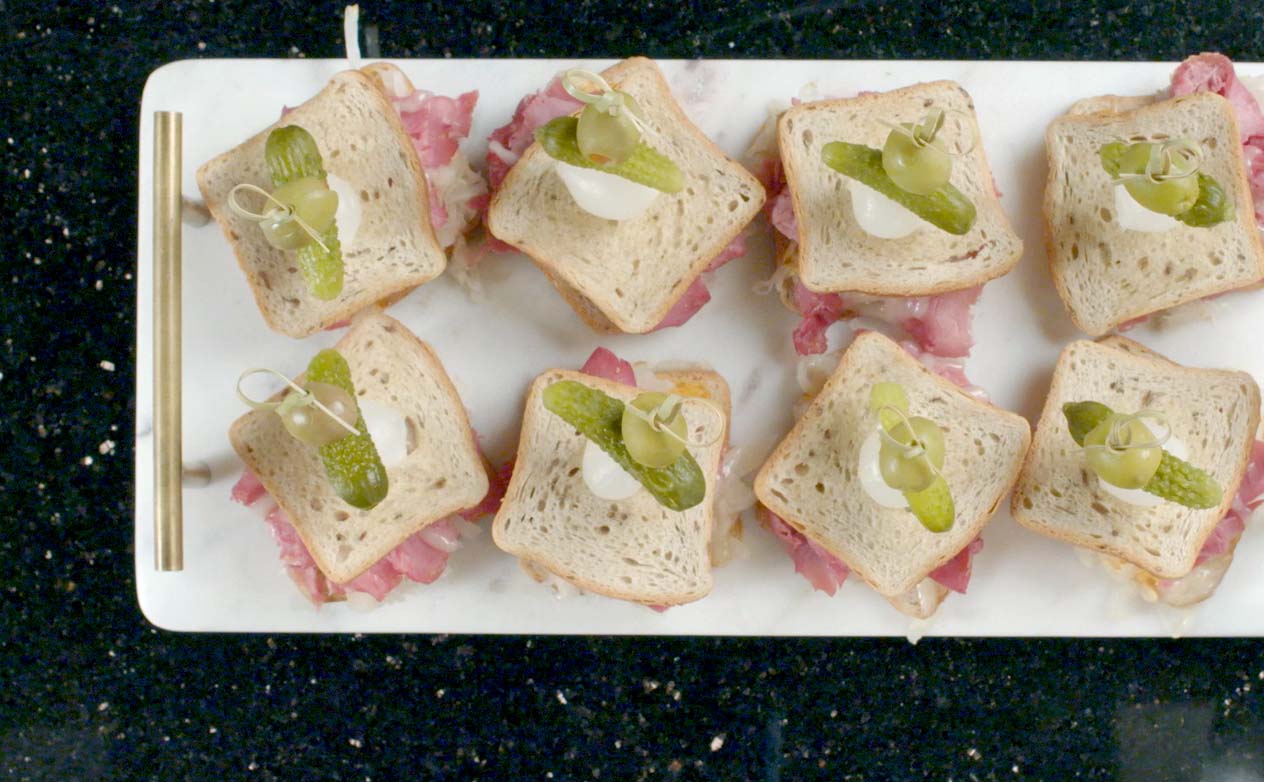 Crispy on the outside, melty on the inside, these Reuben sandwiches will be the star of your next party.
24 Appetizers
3-5 minutes
Print
Ingredients:
24 slices cocktail rye bread, toasted
½ cup Thousand Island salad dressing
1 (8-oz.) can sauerkraut, rinsed and drained
¼ lb. thinly sliced corned beef
1 ½ cups shredded Swiss cheese
Method:
Spread each bread slice with about ¾ teaspoon Thousand Island dressing.
Divide sauerkraut evenly among bread slices.
Top each with corned beef; sprinkle with 1 tablespoon Swiss cheese.
Place 12 Reubens on non-stick metal tray.
Cook according to your Advantium model's cooking settings or until cheese is melted slightly.
Repeat with remaining Reubens.
Cooking Settings:
Advantium:
Settings:
Time:
Tray Type:
120 Over the Range
U=Med Hi L=Hi
5 minutes
Metal Tray
120 Wall Oven
U=Med Hi L=Hi
5 minutes
Metal Tray
240 Over the Range
U=10 M=0 L=3
3 minutes
Metal Tray
240 Wall Oven
U=10 M=0 L=3
3 minutes
Metal Tray
240 Wall Oven with Convection
U=10 M=1 L=10 C=10
4 minutes
Metal Tray