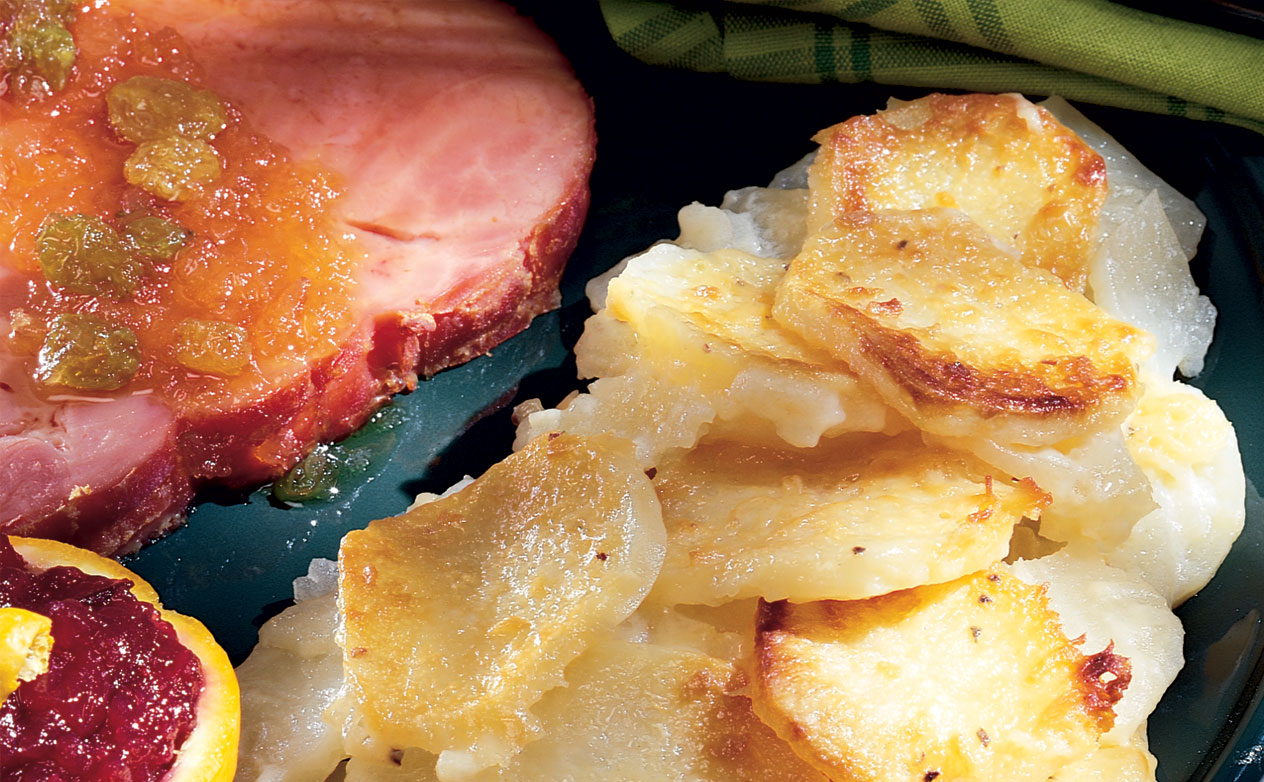 6 Servings
18-31 minutes
Print
Ingredients:
¼ cup butter, melted
¼ cup all-purpose flour
2 cups milk
3 tablespoons dried onion flakes
½ teaspoon salt
¼ teaspoon pepper
6 medium potatoes,
peeled and thinly sliced
Paprika (optional)
Snipped fresh parsley (optional)
Method:
In a 4-cup glass measuring cup, combine butter and flour; gradually add milk, stirring until smooth.
Add onion flakes, salt and pepper.
Place cup on glass tray.
Microwave at high (10) for 4 to 6 minutes or until thickened, stirring twice.
In a 2-quart oval (or similar) casserole, place half of potatoes; pour half of sauce over potatoes.
Repeat layers; cover.
Cook according to your Advantium model's cooking settings or until tender.
Let stand, covered, for 5 minutes.
Sprinkle with paprika and parsley before serving, if desired.
Cooking Settings:
Advantium:
Settings:
Time:
Tray Type:
120 Over the Range
U=Lo L=Lo
29 minutes
Metal Tray
120 Wall Oven
U= Lo M=10 L= Lo
31 minutes
Metal Tray
240 Over the Range
U=7 M=4 L=4
28 minutes
Metal Tray
240 Wall Oven
U=7 M=4 L=4
28 minutes
Metal Tray
240 Wall Oven with Convection
U=4 M=10 L=8 C=10
18 minutes
Metal Tray