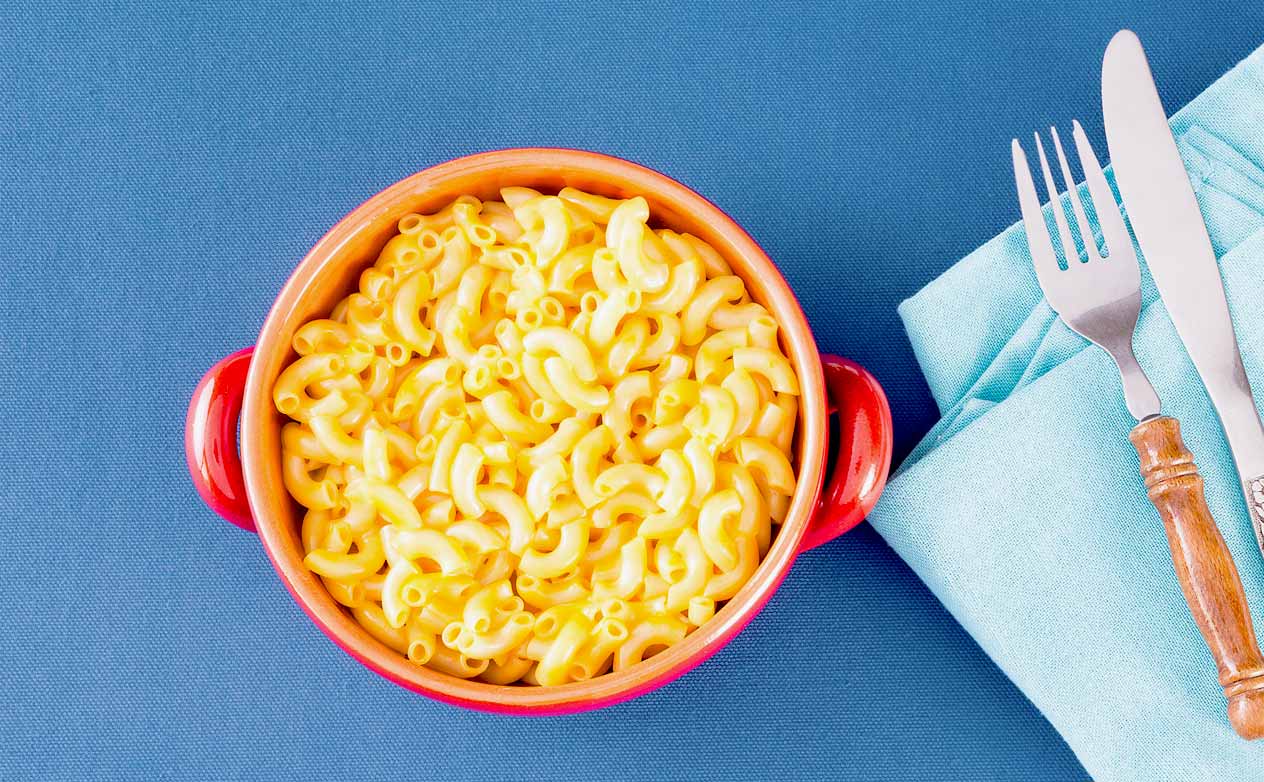 Creamy, dreamy and ready in minutes! Comfort food has never been faster or easier with this simple to prepare recipe.
6 Servings
6-24 minutes
Print
Ingredients:
1 (7-oz.) pkg. elbow macaroni
2 cups shredded sharp Cheddar cheese
2 tablespoons butter, melted
2 tablespoons all-purpose flour
½ teaspoon salt
¼ teaspoon pepper
2 cups milk
Method:
Cook macaroni according to package directions; drain.
Combine hot macaroni, cheese and butter; stir gently until thoroughly combined.
Spoon mixture into a lightly greased 2½-quart oval (or similar) casserole.
In a small bowl, combine flour, salt and pepper; gradually add milk, stirring until smooth.
Pour over macaroni mixture and blend well.
Cook according to your Advantium model's cooking settings or until golden brown.
Cooking Settings:
Advantium:
Settings:
Time:
Tray Type:
120 Wall Oven
U=Med Lo L=Lo
24 minutes
Metal Tray
240 Over the Range
U=7 M=3 L=4
14 minutes
Metal Tray
240 Wall Oven
U=7 M=3 L=4
14 minutes
Metal Tray
240 Wall Oven with Convection
U=6 M=5 L=8 C=10
6 minutes
Metal Tray