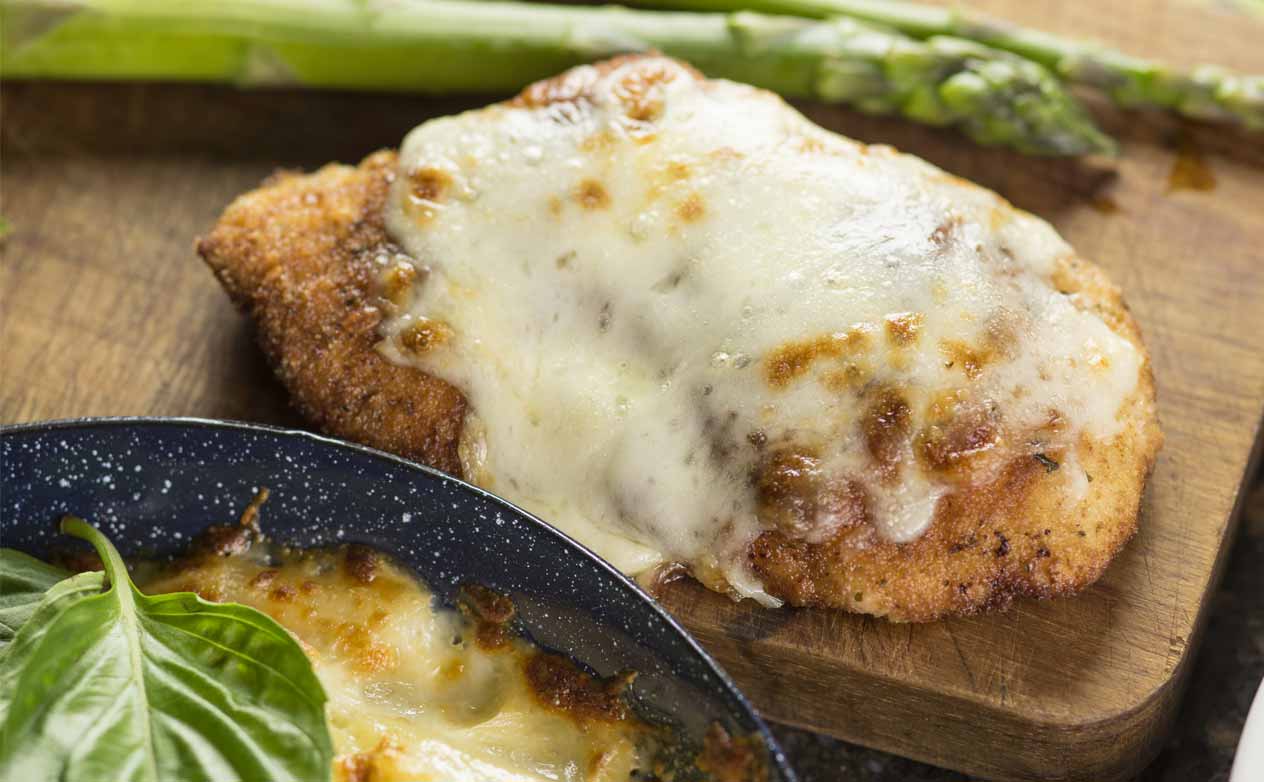 Who doesn't like breaded chicken topped with tomato sauce and cheese? Make this family favorite in minutes with the Advantium.
4 Servings
8-17 minutes
Print
Ingredients:
4 (5-oz.) skinless, boneless chicken breasts
¾ cup Italian seasoned bread crumbs
¼ cup grated Parmesan cheese
½ teaspoon salt
¼ teaspoon paprika
1 egg, beaten
¼ cup water
1 cup spaghetti sauce
½ cup shredded mozzarella cheese
Grated Parmesan cheese (optional)
Method:
Place chicken breasts between two pieces of heavy-duty plastic wrap.
Flatten slightly with flat side of meat mallet.
In shallow dish, combine bread crumbs, ¼ cup Parmesan cheese, salt and paprika.
Combine egg and water.
Dip chicken in egg mixture, then in crumb mixture, coating both sides evenly.
Place chicken breasts in a 2-quart oblong or 8-inch square baking dish.
Cook according to your Advantium model's cooking settings or until done.
Spoon spaghetti sauce evenly over chicken and sprinkle with mozzarella cheese after 9 minutes of cooking time.
Sprinkle with Parmesan cheese before serving, if desired.
Cooking Settings:
Advantium:
Settings:
Time:
Tray Type:
120 Over the Range
U=Med Lo L=Lo
13 minutes
Metal Tray
120 Wall Oven
U=Med Lo L=Lo
17 minutes
Metal Tray
240 Over the Range
U=10 M=3 L=5
8 minutes
Metal Tray
240 Wall Oven
U=10 M=3 L=5
8 minutes
Metal Tray
240 Wall Oven with Convection
U=10 M=5 L=10 C=10
11 minutes
Metal Tray