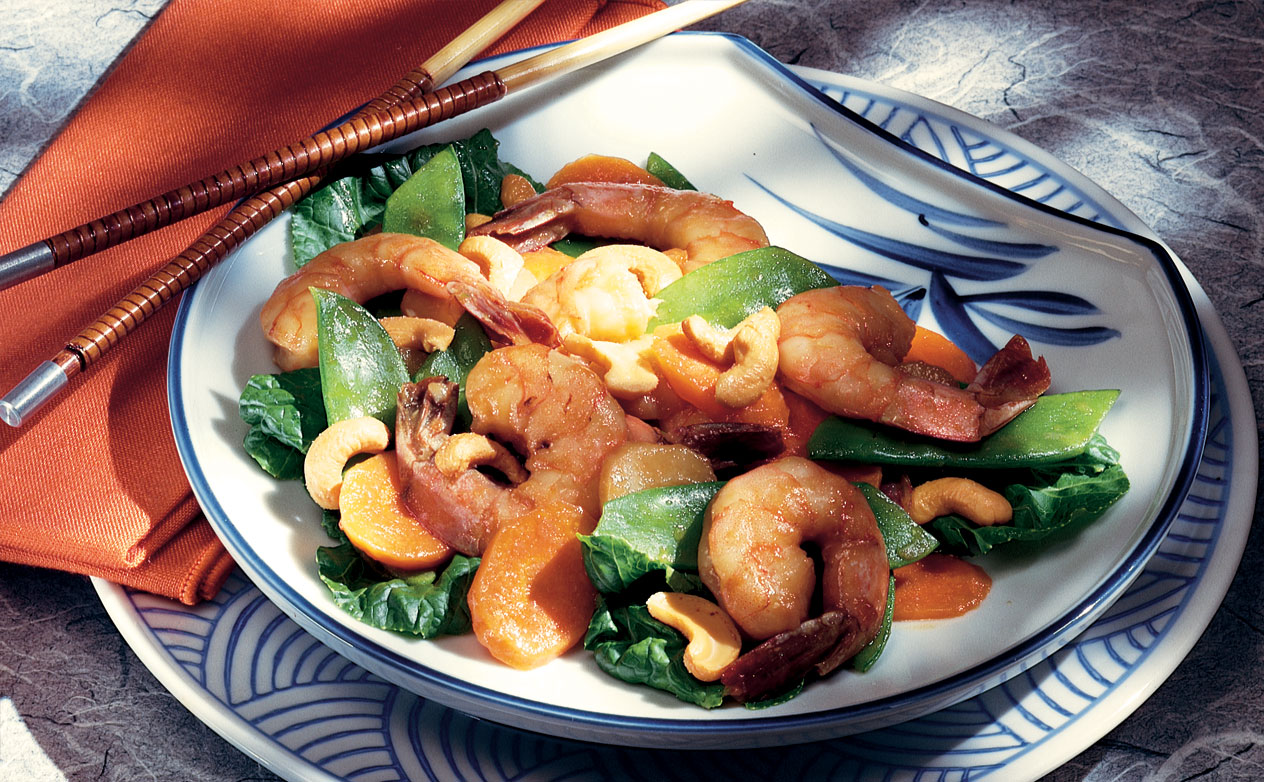 4 Servings
3-9 minutes
Print
Ingredients:
1 tablespoon vegetable oil
1 tablespoon oyster-flavored sauce
1 tablespoon soy sauce
1 tablespoon Chinese rice wine or dry sherry
1 teaspoon cornstarch
¾ lb. large shrimp, peeled and deveined, with tails intact
1 carrot, thinly sliced diagonally
¼ lb. snow peas, trimmed
¼ cup sliced water chestnuts
Vegetable oil
¾ cup unsalted, roasted cashews
Method:
In a mixing bowl, combine vegetable oil, oyster-flavored sauce, soy sauce, wine and cornstarch; stir until smooth.
Add shrimp, carrot, snow peas and water chestnuts; stir to coat evenly.
Spread shrimp mixture on non-stick cooking tray.
Cook according to your Advantium model's cooking settings or until shrimp turn pink.
Sprinkle with cashews.
Cooking Settings:
Advantium:
Settings:
Time:
Tray Type:
120 Over the Range
U=Hi L=Hi
9 minutes
Metal Tray
120 Wall Oven
U=Hi L=Hi
8 minutes
Metal Tray
240 Over the Range
U=10 M=0 L=10
3 minutes
Metal Tray
240 Wall Oven
U=10 M=0 L=10
3 minutes
Metal Tray
240 Wall Oven with Convection
U=10 M=2 L=10 C=10
5 minutes
Metal Tray