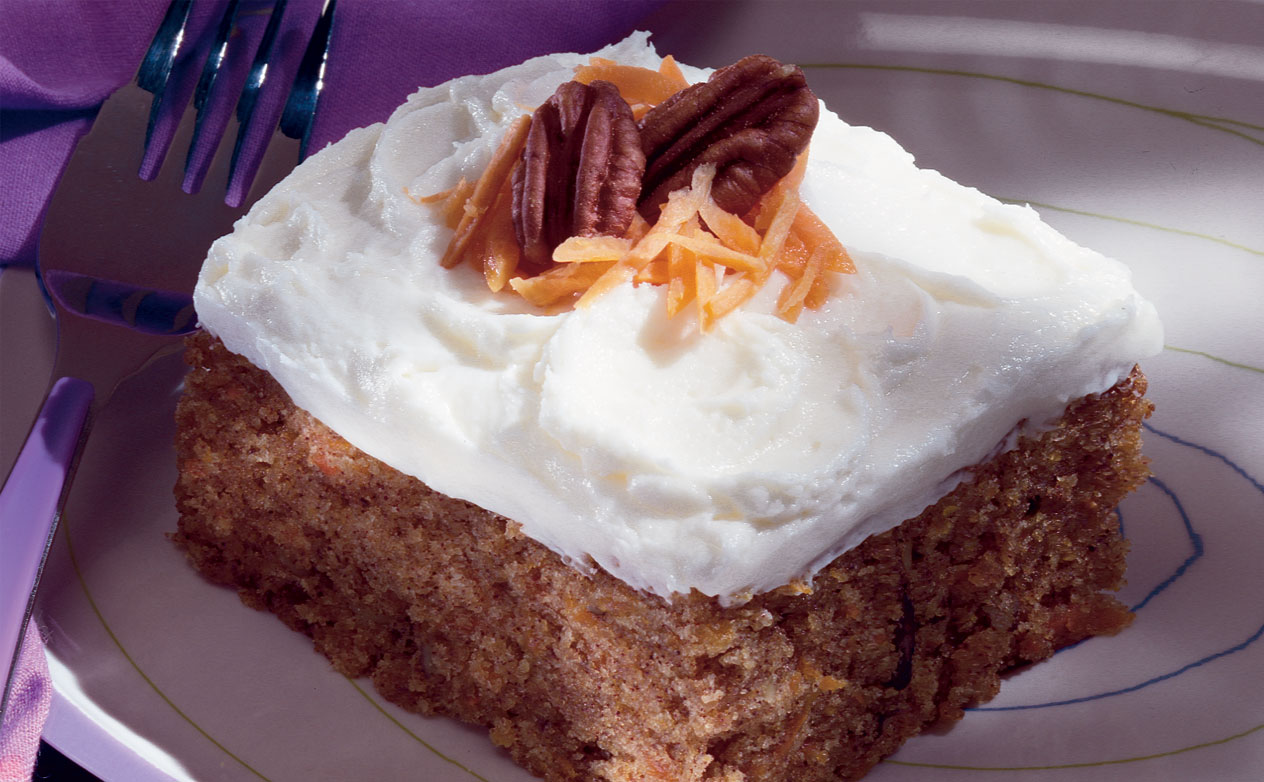 12 Servings
13-33 minutes
Print
Ingredients:
1 ¼ cups sugar
¾ cup vegetable oil
2 eggs
1 teaspoon vanilla
1 ¼ cups all-purpose flour
2 teaspoons cinnamon
¾ teaspoon baking soda
½ teaspoon salt
2 cups shredded carrots
½ cup finely chopped pecans
Method:
In a large mixing bowl, combine sugar, oil, eggs and vanilla; beat with an electric mixer at medium speed for 1 minute.
Combine flour, cinnamon, baking soda and salt; add to sugar mixture.
Beat on low speed for 1 minute.
Stir in carrots and pecans.
Spread mixture evenly in a greased 2-quart oblong or 8-inch square baking dish.
Cook according to your Advantium model's cooking settings or until toothpick inserted in center comes out clean.
Cool on wire rack.
Cooking Settings:
Advantium:
Settings:
Time:
Tray Type:
120 Over the Range
U=Med-Lo L=Lo
24 minutes
Metal Tray
120 Wall Oven
U=Med Lo L=Lo
23 minutes
Metal Tray
240 Over the Range
U=4 M=4 L=6
13 minutes
Metal Tray
240 Wall Oven
U=4 M=4 L=6
13 minutes
Metal Tray
240 Wall Oven with Convection
U=0 M=1 L=6 C=7
33 minutes
Metal Tray