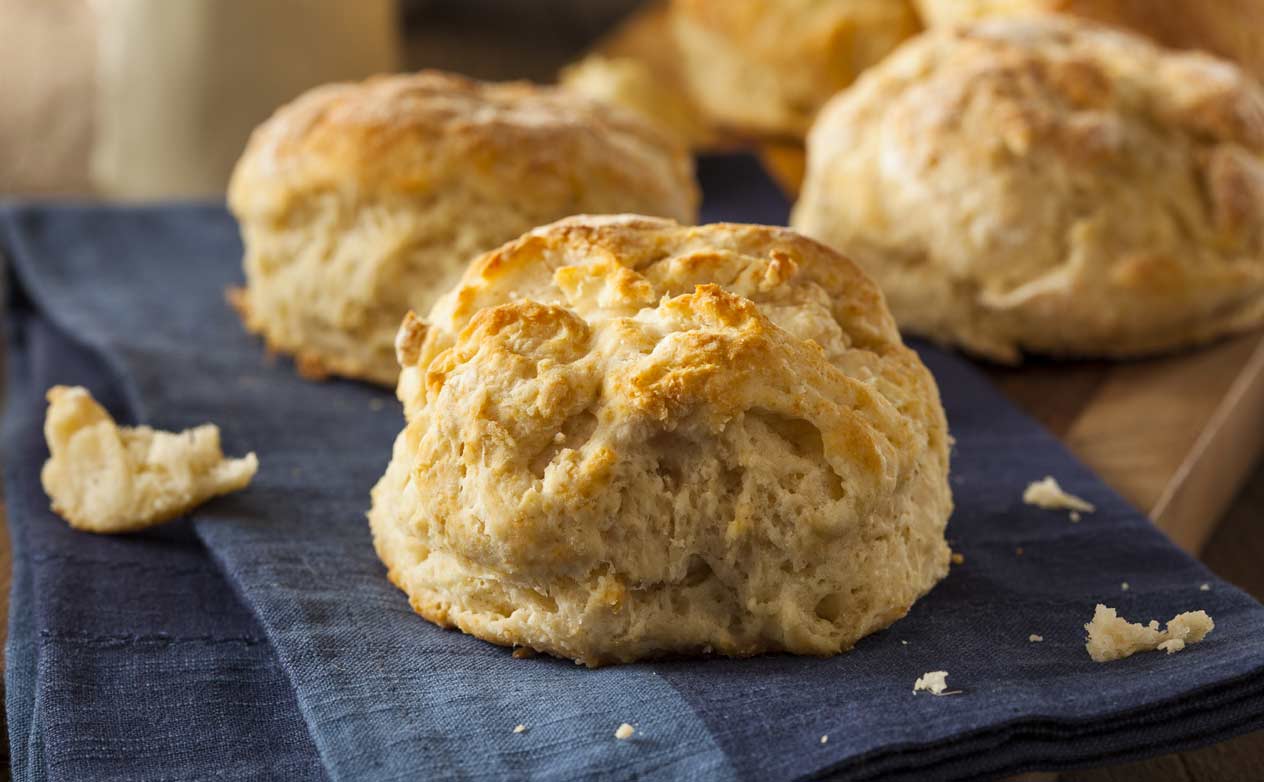 These tender and flaky biscuits are the perfect complement to any meal. With just a handful of ingredients they are a quick and economical way to jazz up any meal.
10 Biscuits
6-14 minutes
Print
Ingredients:
2 cups all-purpose flour
¼ cup sugar
1 tablespoon baking powder
¼ teaspoon salt
¼ cup butter
1 cup whipping cream
Method:
In large mixing bowl, combine flour, sugar, baking powder and salt.
Cut in butter with a pastry blender or fork until mixture resembles coarse crumbs.
Add cream; stir until mixture forms stiff dough.
Turn dough out onto a lightly floured surface; knead 10 or 12 strokes.
Roll out dough to ½-inch thickness.
Cut out biscuits, using a floured 2½-inch biscuit cutter.
Cook according to your Advantium model's cooking settings or until golden brown.
Cooking Settings:
Advantium:
Settings:
Time:
Tray Type:
120 Over the Range
U=Hi L=Lo
14 minutes
Metal Tray
120 Wall Oven
U=Hi L=Lo
13 minutes
Metal Tray
240 Over the Range
U=10 M=2 L=3
6 minutes
Metal Tray
240 Wall Oven
U=10 M=2 L=3
6 minutes
Metal Tray
240 Wall Oven with Convection
U=6 M=2 L=5 C=10
7 minutes
Metal Tray
Chef's Notes:
For tender, flaky biscuits, handle the dough as little as possible. When adding liquid to the flour mixture, stir just until flour is moist. Too much stirring makes biscuits tough. To roll out the dough, start at the center and roll in all directions (rather than back and forth) to ensure tender biscuits.